Exotic Leathers
7.29.16
If you're in the market for leather goods, but don't want to shop the usual suspects, you're in luck. Exotic leather is not hard to come by these days and often gives you a look that is fresh, unique, and eye-catching. Here are just a few of our favorites.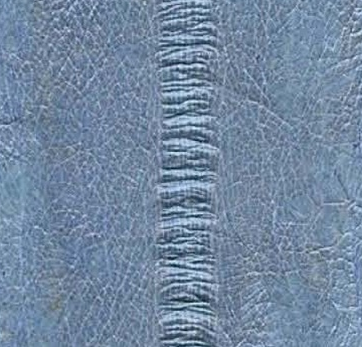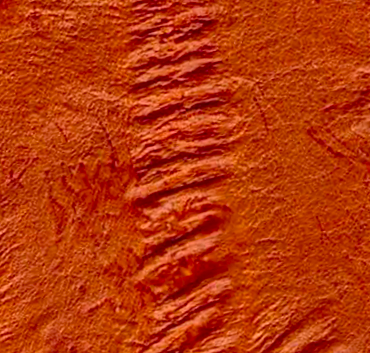 Eel: Believe it or not, eel skin provides amazing leather. Not only is it supple, it's durable, and holds vibrant color like you wouldn't believe. Often, this leather is used in furnishings like desks, side tables, and dressers. It can also be used in accessories like bags, wallets, and totes.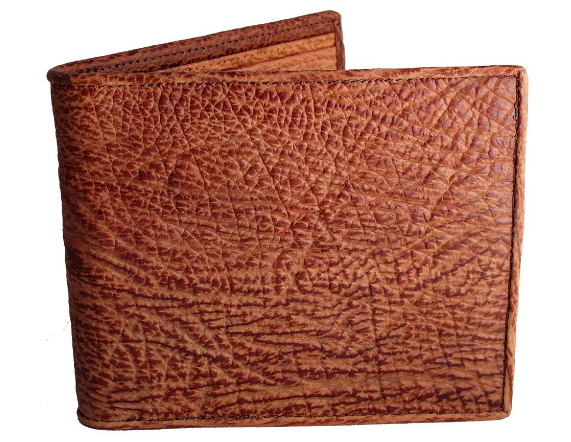 Shagreen: Sharkskin provides leather that is unlike anything you'll ever feel. From afar, the leather looks smooth but untanned, it's granular to the touch. Much like eel skin, shagreen holds vibrant color beautifully and holds up well over time.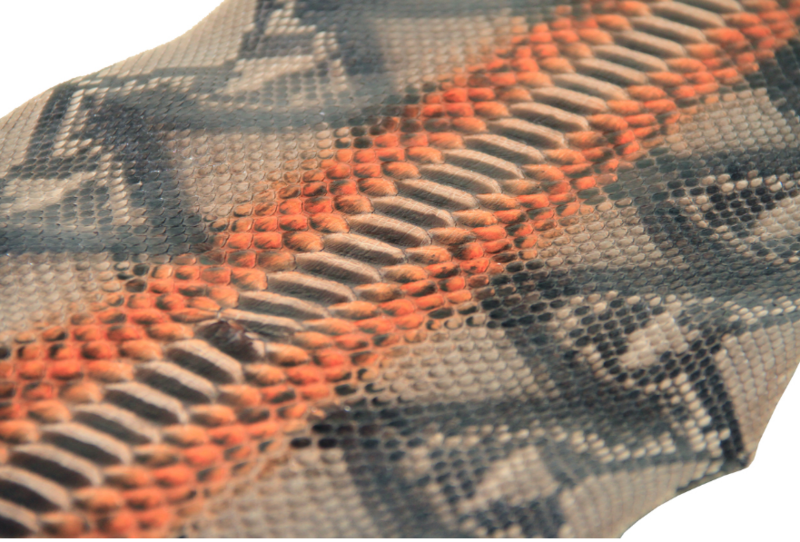 Snakeskin: This leather is far from rare, but it's exotic as hell. With the variations in natural colors that occur in this skin, there are endless ways to use and wear this stunning leather. Tough, but sleek and smooth, it's the perfect material for shoes, belts, and structured bags.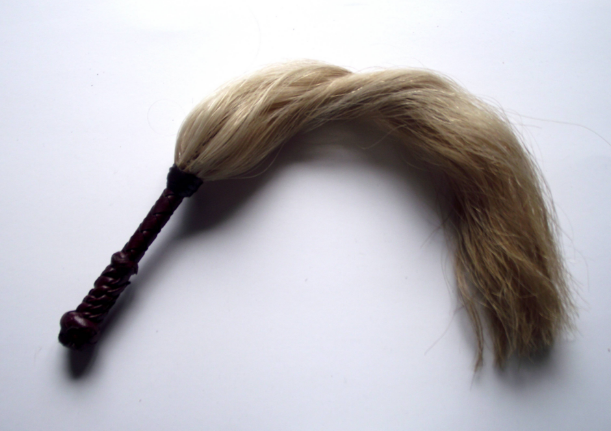 Horsehair: People are always surprised to learn how versatile horsehair is. From lamp shades to shoes and purses, this hide works across the board. We love how fantastic it looks in natural colors like black, white, and cream. The only fallback is, if the piece isn't made well, over time, it can shed or begin to break down, so make sure you're buying a well manufactured, preferably handcrafted piece.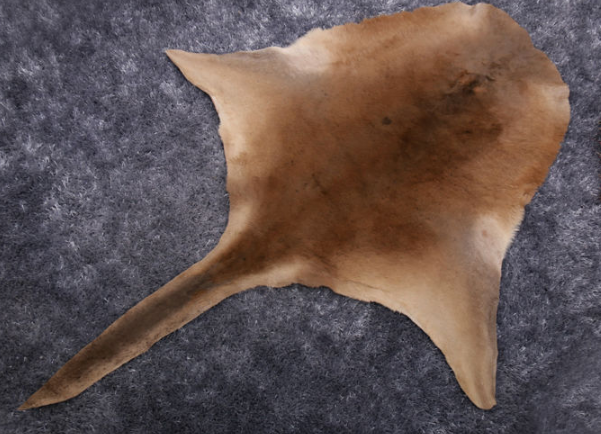 Kangaroo: Believe it or not, kangaroo leather is totally legal and makes for great conversation pieces in the home (or on your arm). Interior designers favor this leather because of how luscious and it is; it's buttery soft, almost like deerskin. Its durability makes it a hit when used for chairs and stools, but of course, we love to see it in a wallet or clutch.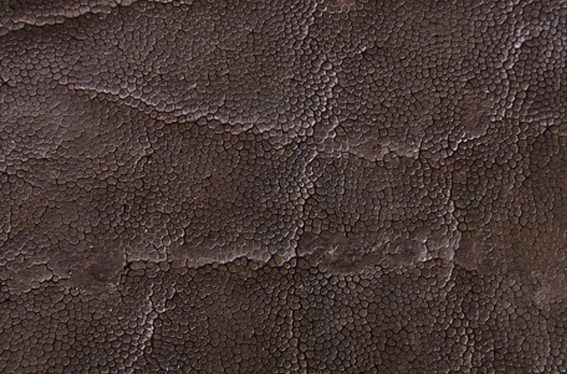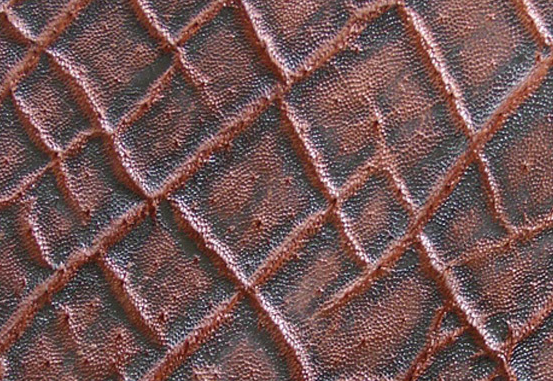 Elephant and Rhino: Although these leathers are a strict "no no" the allure can be explained by the hides' durability. Shoes made out of these hides will last several lifetimes, only needing to be re-soled, never patched. Unfortunately, irresponsible and inhumane hunting tactics mean that if these leathers are ever commercially available again, it'll be a long, long time from now.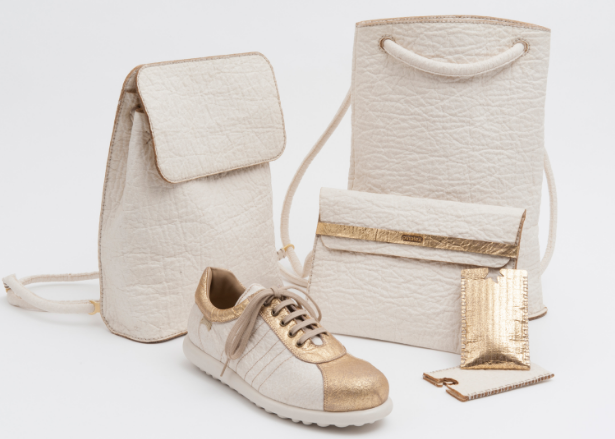 Pineapple: Vegan and can't get behind real leather? Well, that doesn't mean you can't go exotic too. Believe it or not, manufacturers are now deriving leather from the flesh of pineapples. Sure, the buttery, supple feel of animal hide is missing, but the look of leather is not. We can't speak to the durability, but we can call this one an intriguing alternative to the real thing.
To see how Bone Feather harnesses the power of exotics in the current collection, check out our Large Pony Crossbody, Small Pony Crossbody, and our sold out Western Crocodile Clutch.
_____________________________________________________________________________
How To Wear Leather In The Summer
7.28.16
In the South, summer temperatures are unforgiving. In thinking about wearing leather when it's in the upper 90s, it's hard not to picture a complete outfit disaster. Leather in the summer just seems wrong; all sweat and awkward squeaking. But it doesn't have to be that way. There are great, easy ways to work leather into your daily ensembles without missing the mark. Here are a few of our favorite ways to work leather in on the regular when temperatures soar.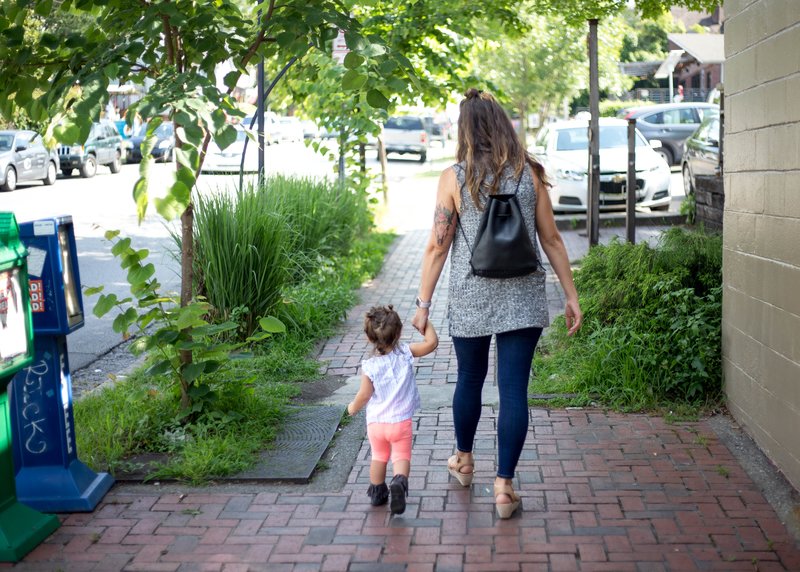 Our backpack is perfect for summer months, keeping your essentials close by. This design is great for festivals and for trips out of the house when hands free is a must. The enclosure makes this a simple and secure way to carry your stuff; it would be nearly impossible for someone to open the drawstring without catching your attention.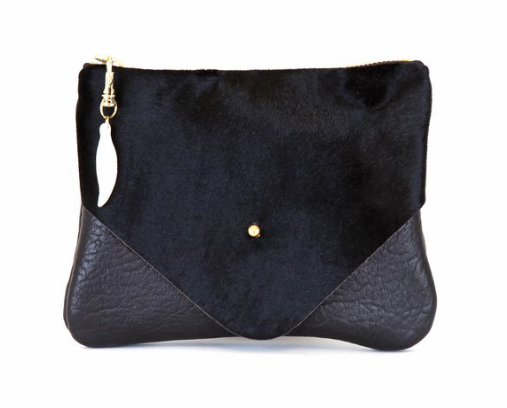 Sometimes, you just want to run out of the house for something iced without a big bag. Our wallets are a great way to look fab while keeping your money, cards, ID, phone, and lip balm close. Our customers love to keep these in their purse, work tote, or diaper bags as an awesome grab and go alternative to a clunky wallet.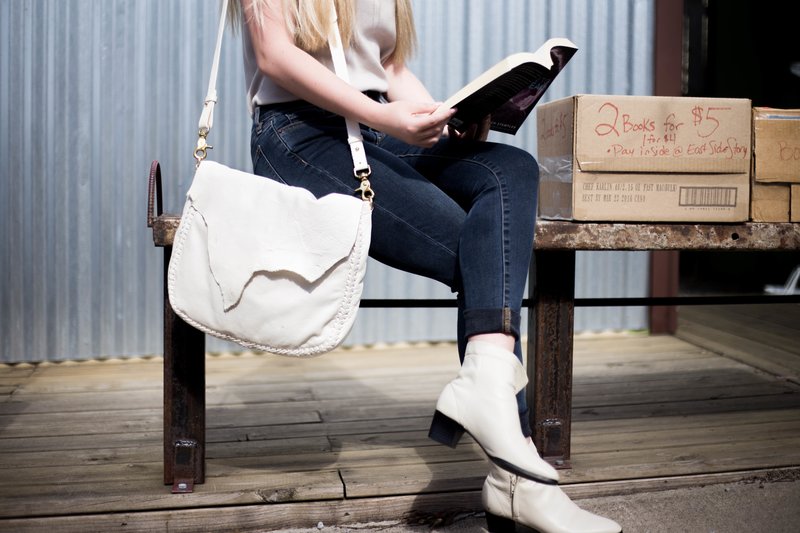 When in doubt, celebrate summer with white. We love our Small Pony Crossbody bag and our Large Braided Messenger Bag for everyday use. They wear nicely and offer a great, bright white pop against summer patterns or denim, light or dark.
____________________________________________________________________________
Color inspiration
7.22.16
Nature is so magical with all of its brilliant colors. I've been deep in my creative realm designing the Fall/Winter collection and for the first time ever, I've gotten really into color, mixing colors, and textures, just like nature. A friend recently dropped off a 10 foot python skin that I've been racking my brain with ideas on how to use it. Needles to say, I've been on a bit of a snake obsession.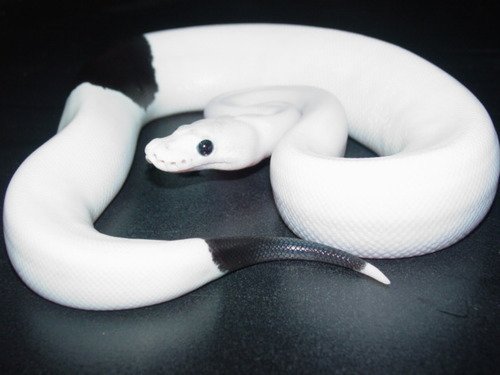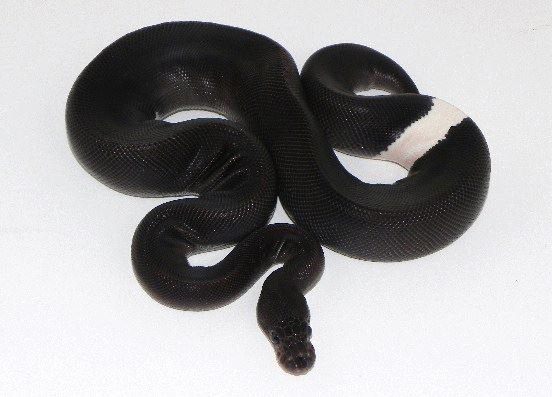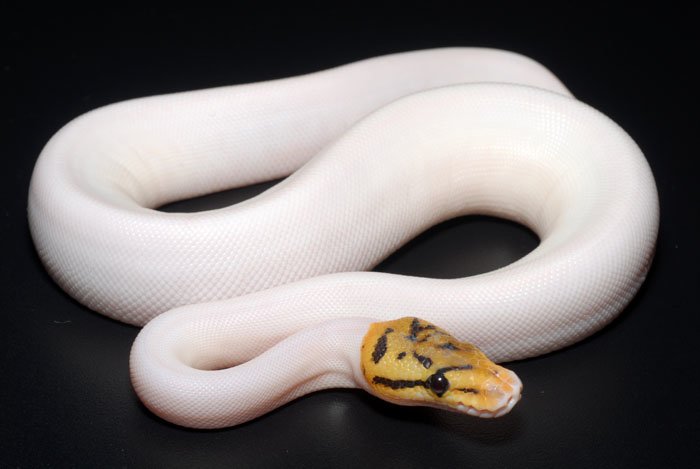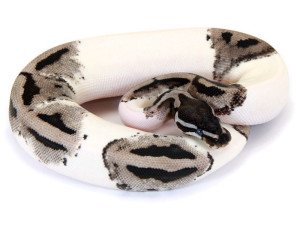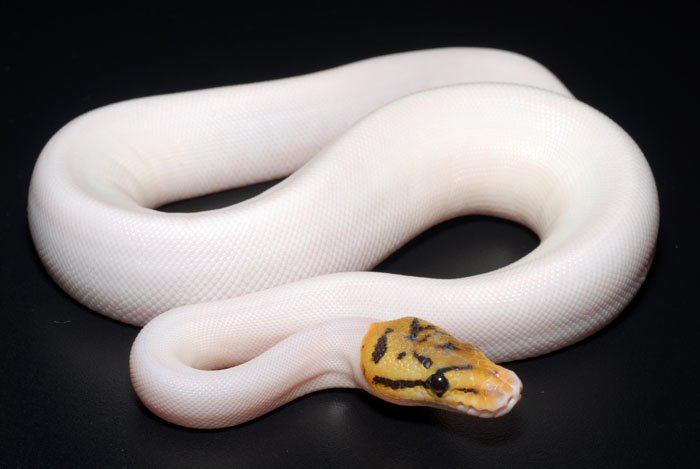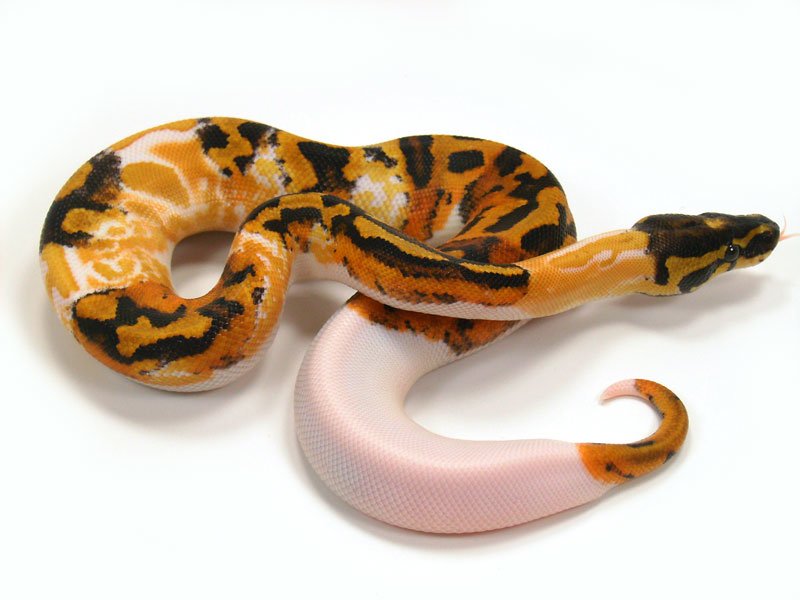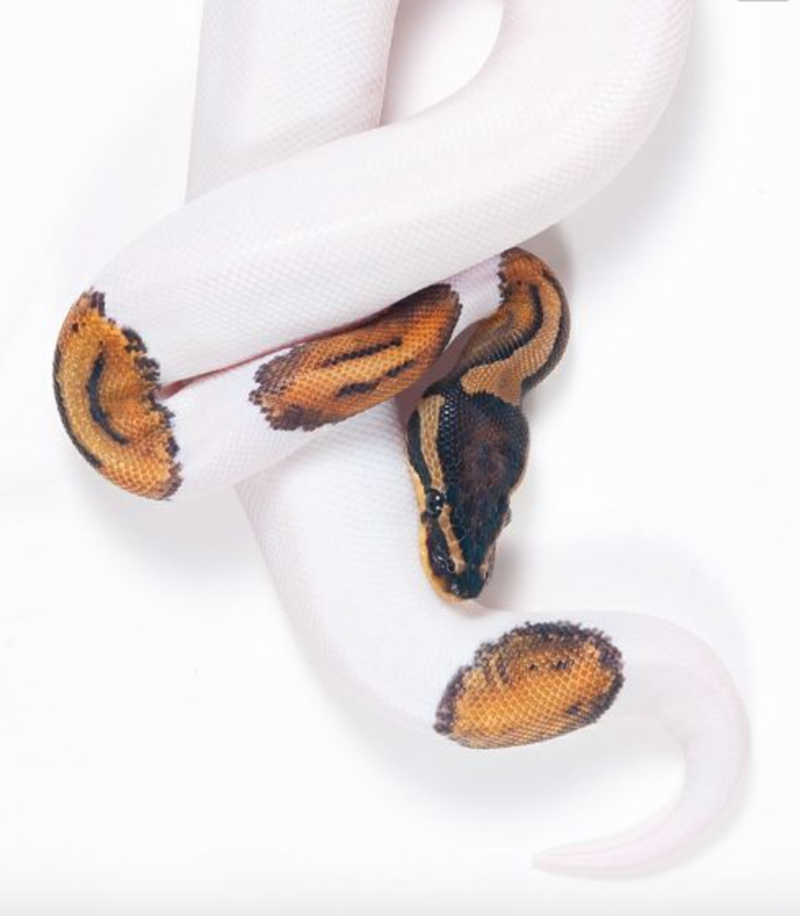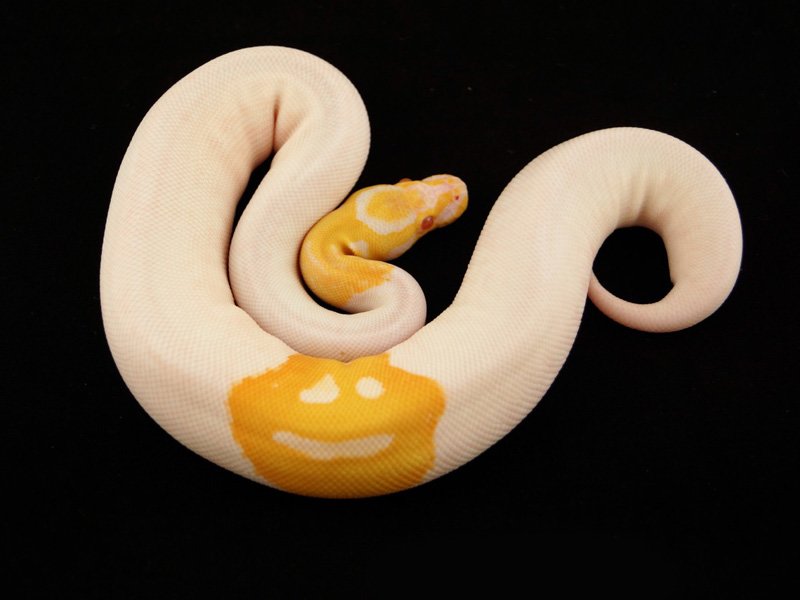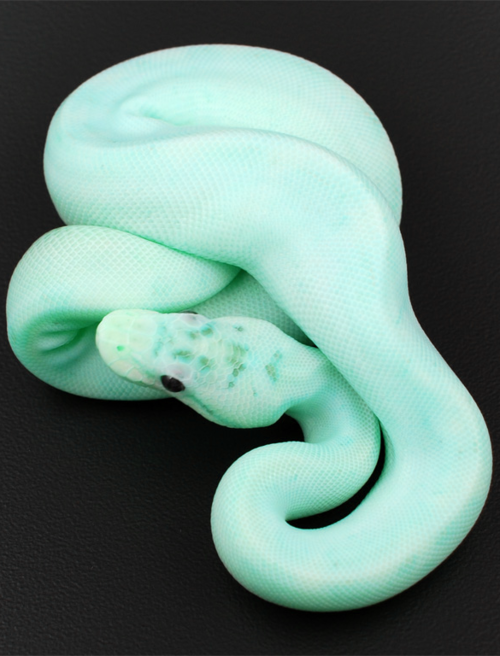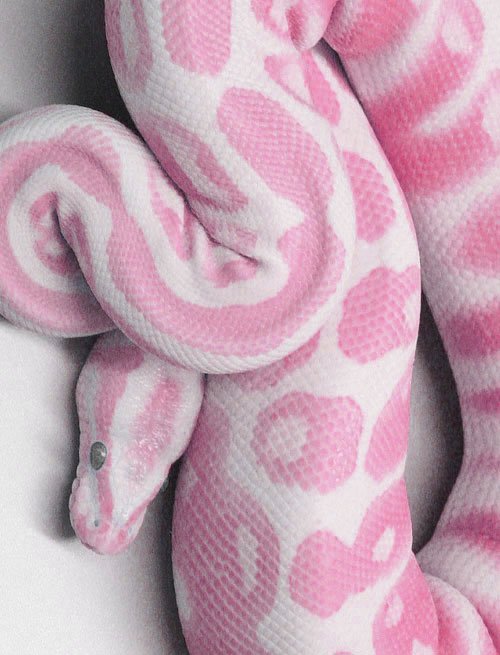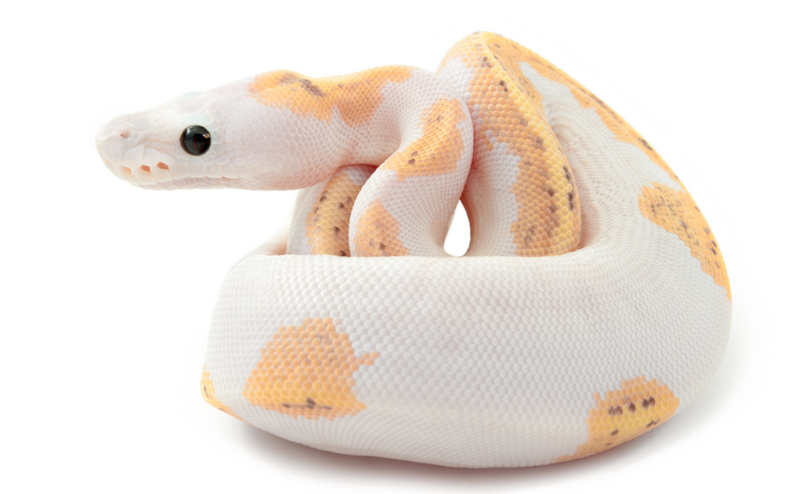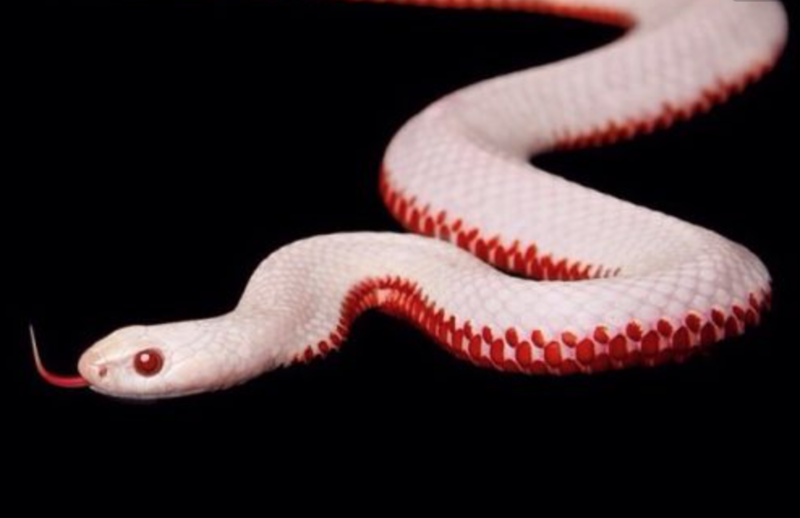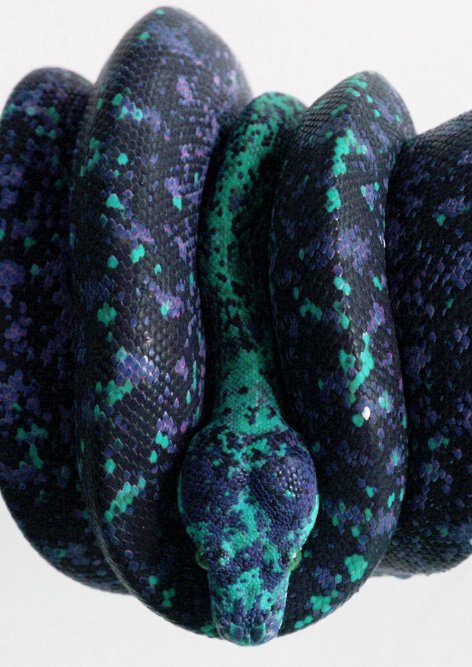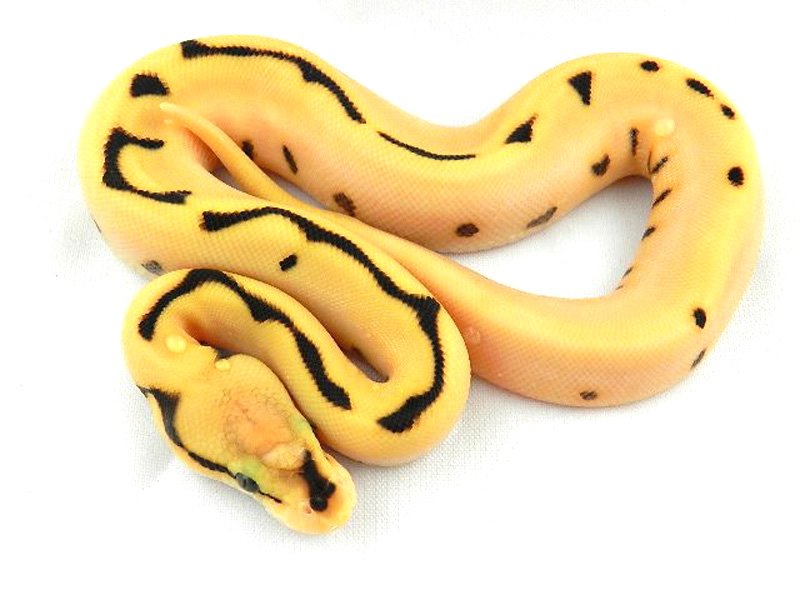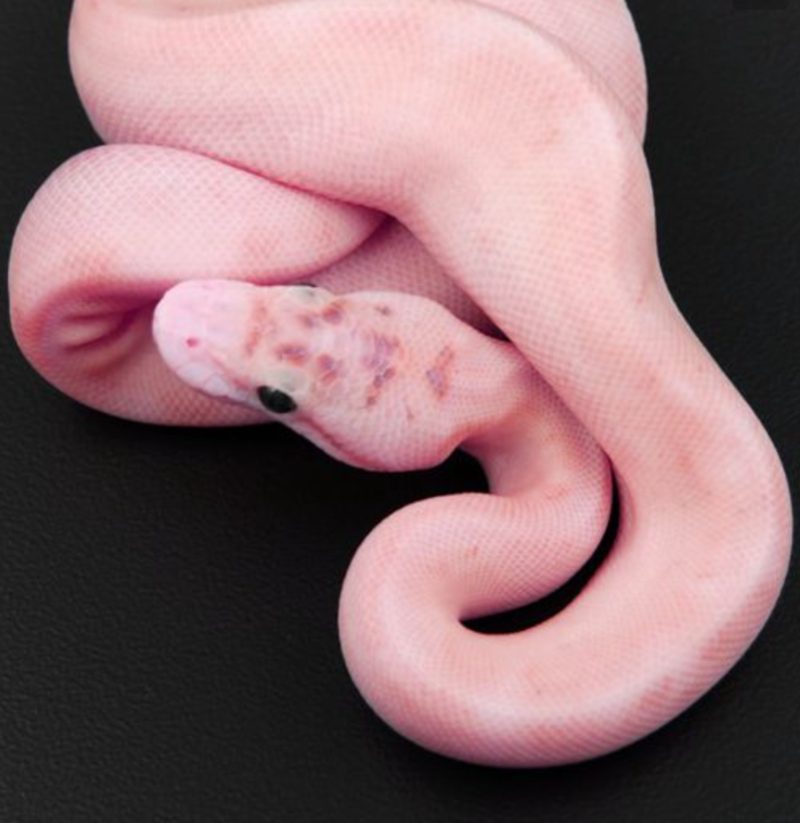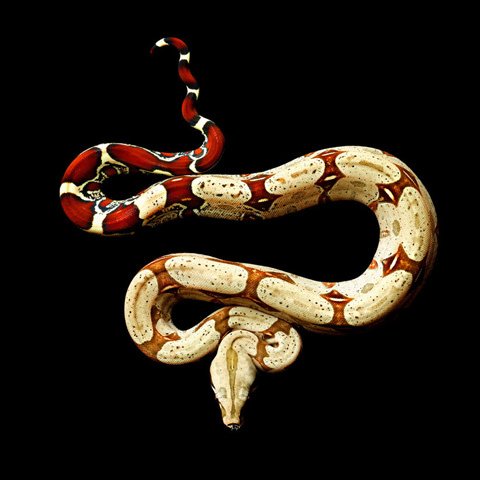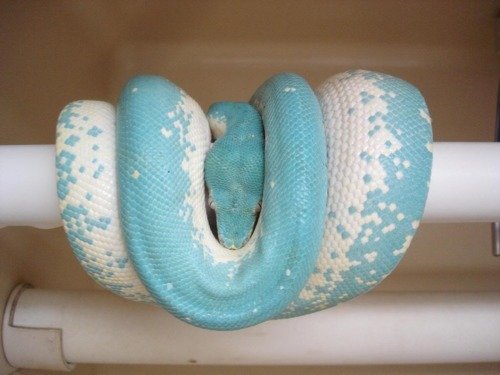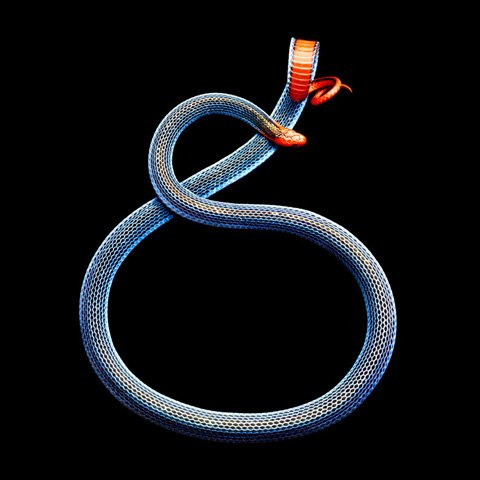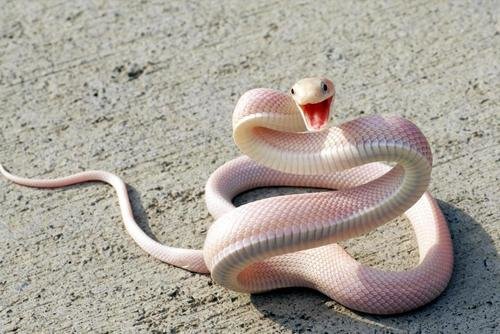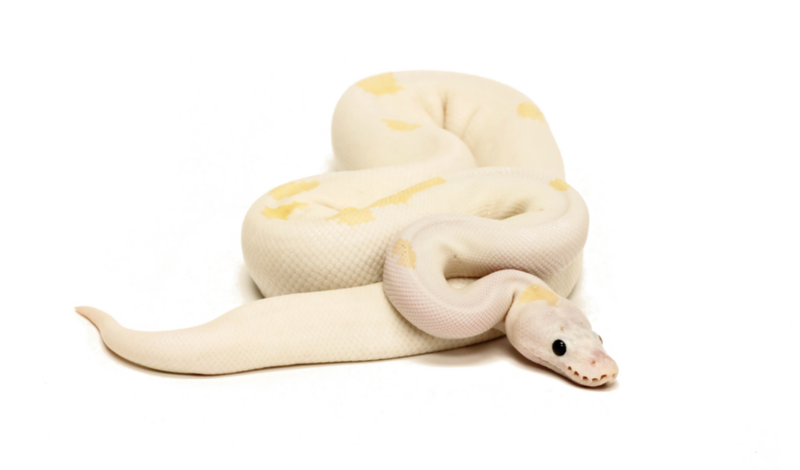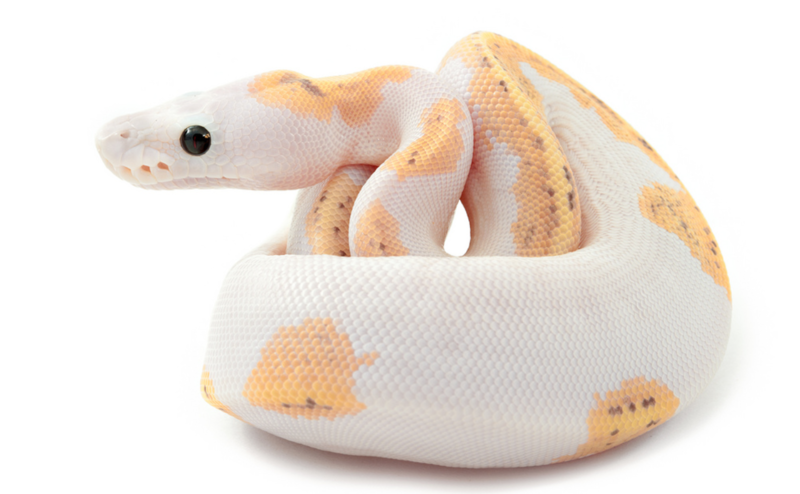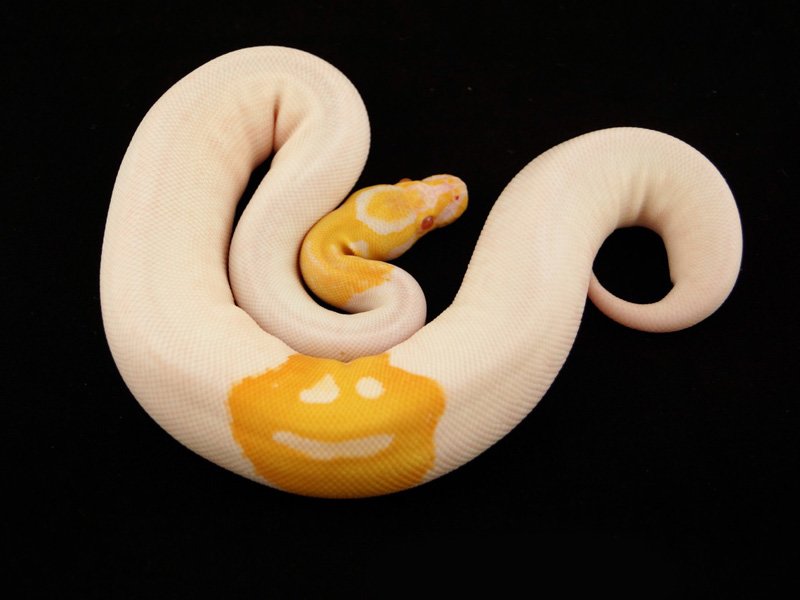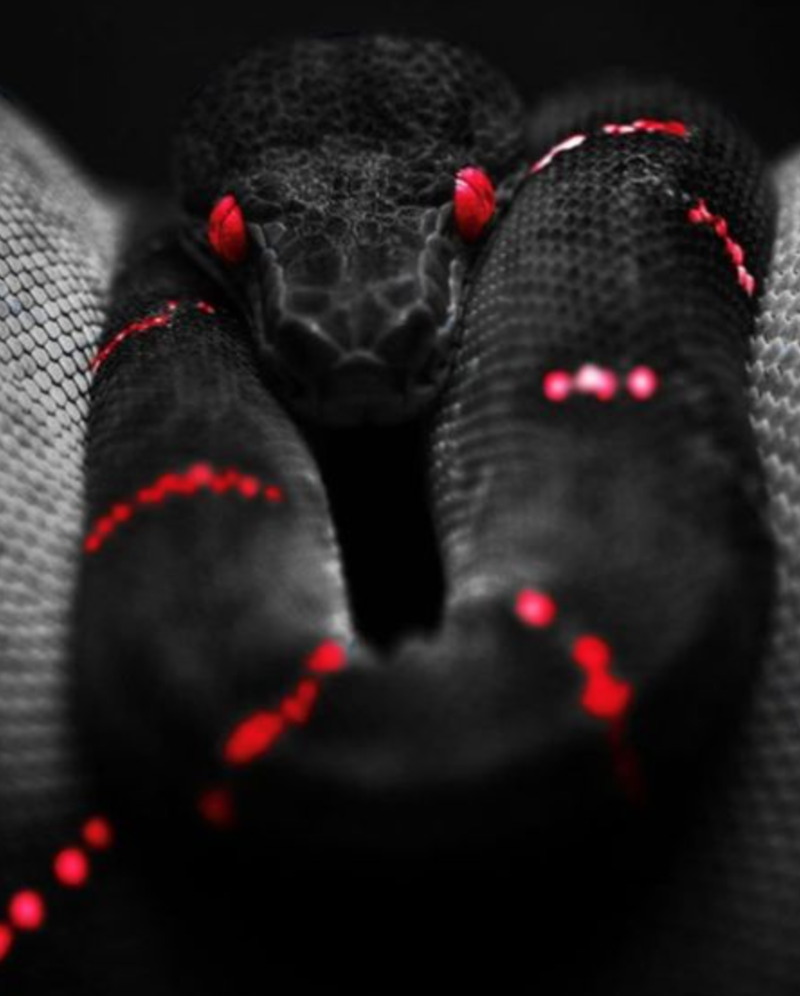 _____________________________________________________________________________
How to Care for Your Leather Bags
7.21.16
I'm often asked how to care for leather, especially the lighter colored leathers like white, off white, caramel, and tans. First things first, I tend to be extra cautious with whites and my personal rule of thumb is don't leave your bag on dirty surfaces, floors, or wear with new clothing items that have dark dyes such as black or navy. The new dyes tend to bleed onto just about anything they touch, including your hands. However, life sometimes has its own agenda for us and our light colored bags. There's the unexpected coffee spill, you trip and fall into a puddle, etc. Some of you may like those little stains/patina's that enrich your leather with color and life's stories of where you were in that moment while others may want to preserve their leather as if it's forever new. Here are some helpful tips to help preserve your leather for many lifetimes.
1: If leather gets dirty: Just use a damp cloth. You don't want to be putting any soaps or foreign substances in there. If leather gets too wet: Dry it slowly. Speed drying leather changes its chemical structure, and you end up with stiff crinkle leather. So room temperature with gentle air works better than direct heater time with hair-dryer. And keep it in the shape you want it to end up.
The key to removing dirt and other such marks is not to use too much pressure, it's much better to lightly rub a mark 100 times with low pressure than 10 times with a lot of pressure. The high pressure maybe likely to remove the finish and damage the leather.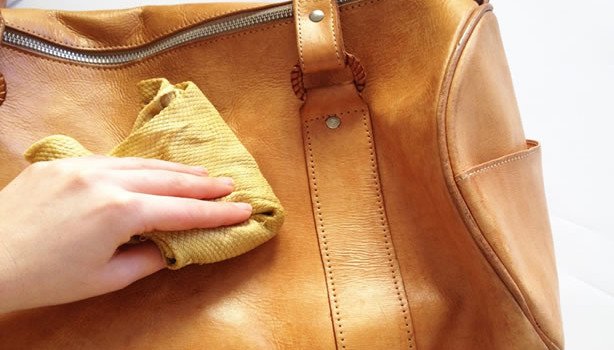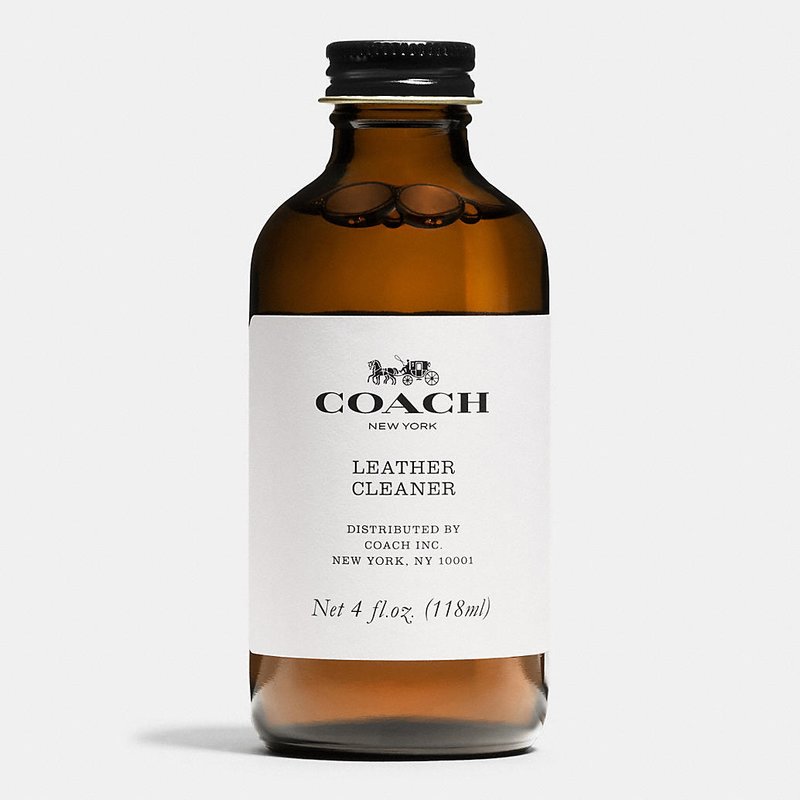 2. Scratches cannot be prevented, so if you don't like the antique effect that scratches will give to your leather then it's advised that you keep it away from sharp or metallic objects and generally give it careful consideration when handling and placing it down on the ground, etc.
3. If leather gets too dry: Rub something moist into it. There are various brands you can buy online or check in with your local leather shop. Leathers can have paints, waxes, oils and all sorts of things applied to their surface, so you probably want to pick something similar to how it came. Please note that applying ANY form of polish, even a clear or natural color, will almost always change the color of your leather. So test a small area of leather first (such as the tag/key-ring we supply with your bag), allow 24 hours to dry, and then check on the final color before applying to the remainder of the bag.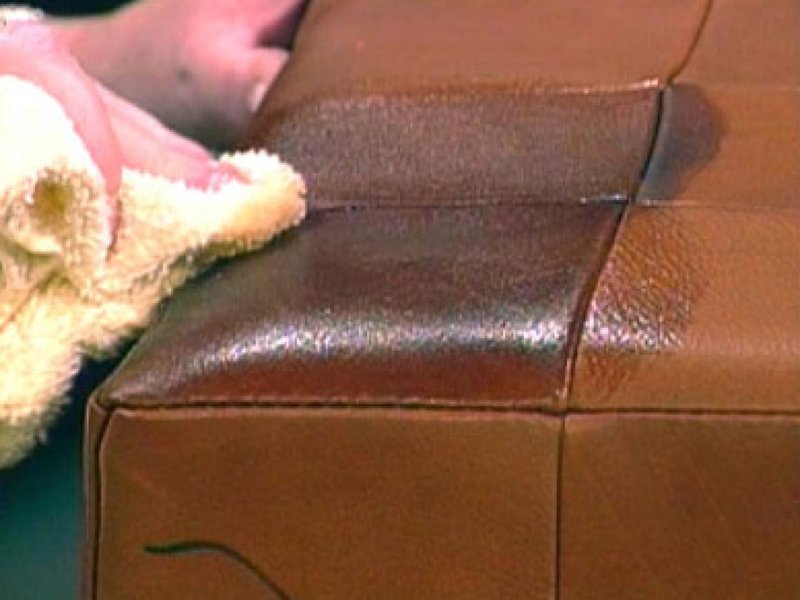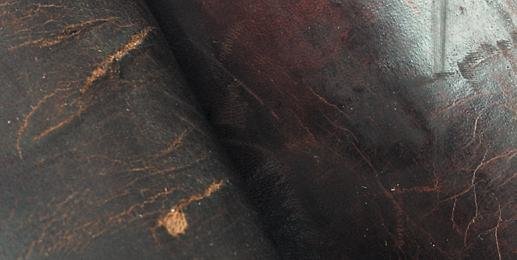 All leather looses moisture and oils over time and with handling. As a hide dries out it's more likely that the fibers that make up the surface of the skin will break rather than stretch. Every animal hide is unique and some will have less natural oils than others. The more we handle a product made from leather the quicker it will lose it's natural flexibility due to it's oils and moisture being transferred to our hands, etc.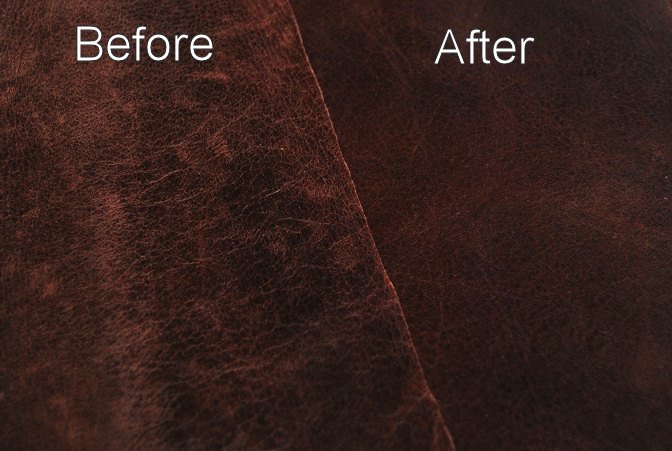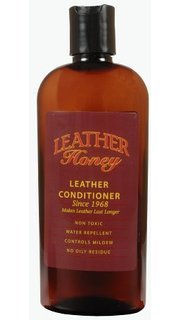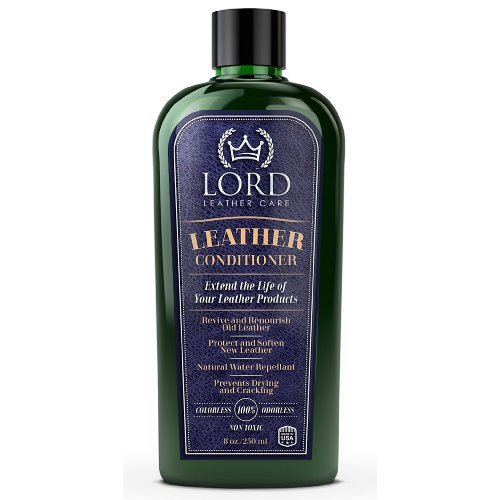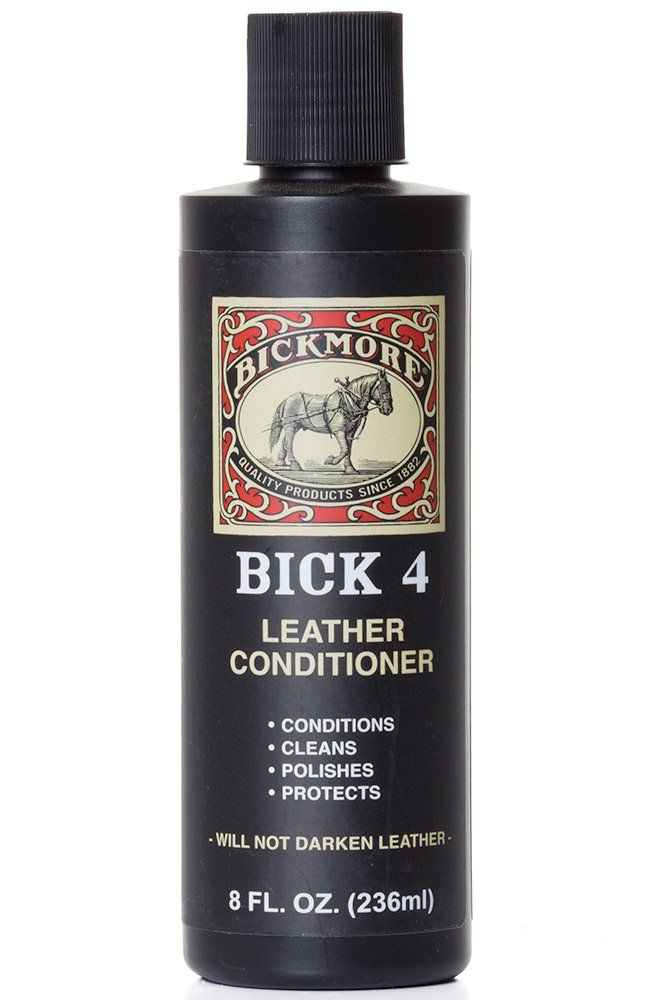 If your applying a water proofing product then it's strongly recommended that you first apply a care product to help lock in moisture and to keep the fibres of the skin supple before making it waterproof. Only apply the waterproof to areas that will be exposed to moisture. This will result in you still being able to treat the inner of the bag with care products so it can remain supple and wont crease, crack or peel, due to drying out.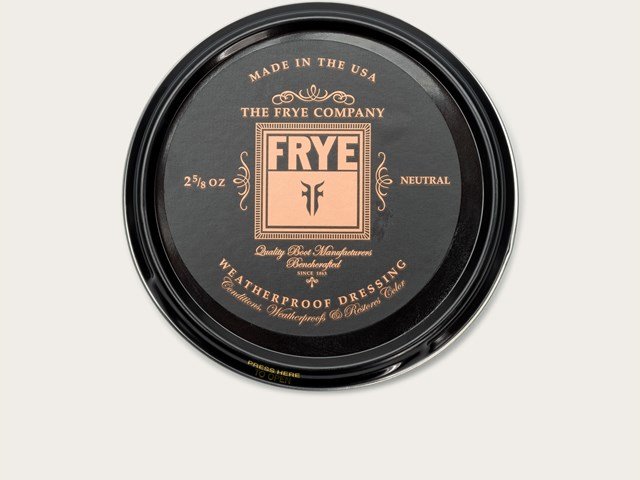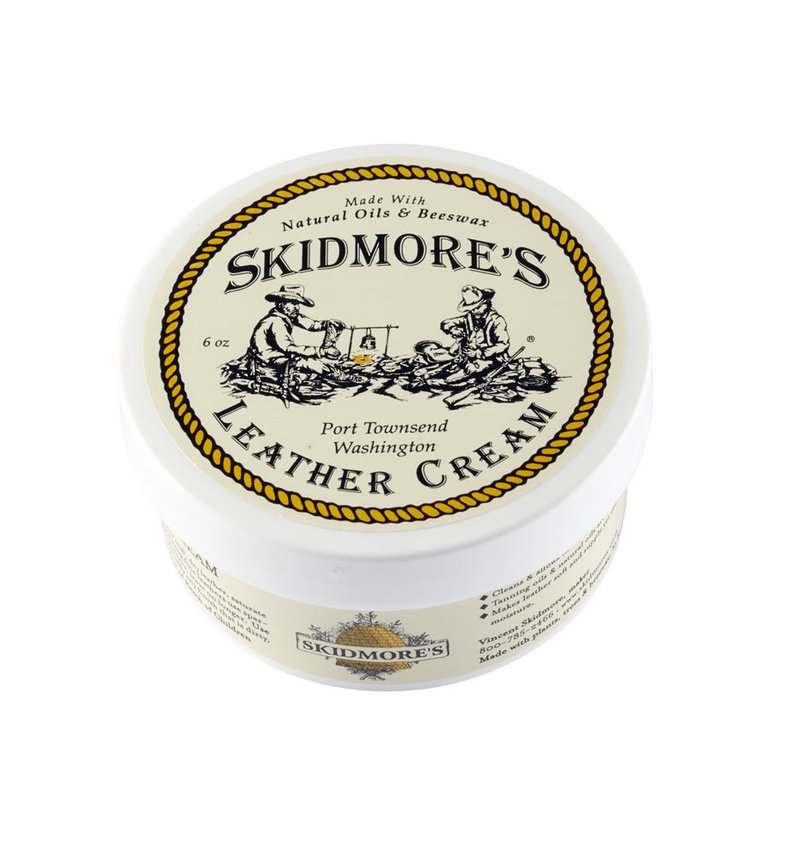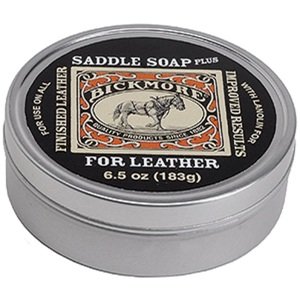 4. Leather stretches out, but not back: If you start to overfill a wallet, it will never really return to it's former taut self. If you stretch a leather bag when wet or very humid, it will move even faster. Just learn to carry the right amount, and this takes care of itself.
5. Keep your leather bags stored in places that are dry and clean when you're not using them, ideally in the specially designed dust bag that came with your bag to help protect it. Keep it out of hot temperatures, especially extreme heat, and out of direct sunlight for long periods of time. Heat exposure can cause the pigmented finish to bubble and to peel away. Freezing temperatures can really damage your leather and the natural structure of it's fibers that give it strength, and make them brittle. Cold temperatures can also cause the pigmented coating to crack excessively.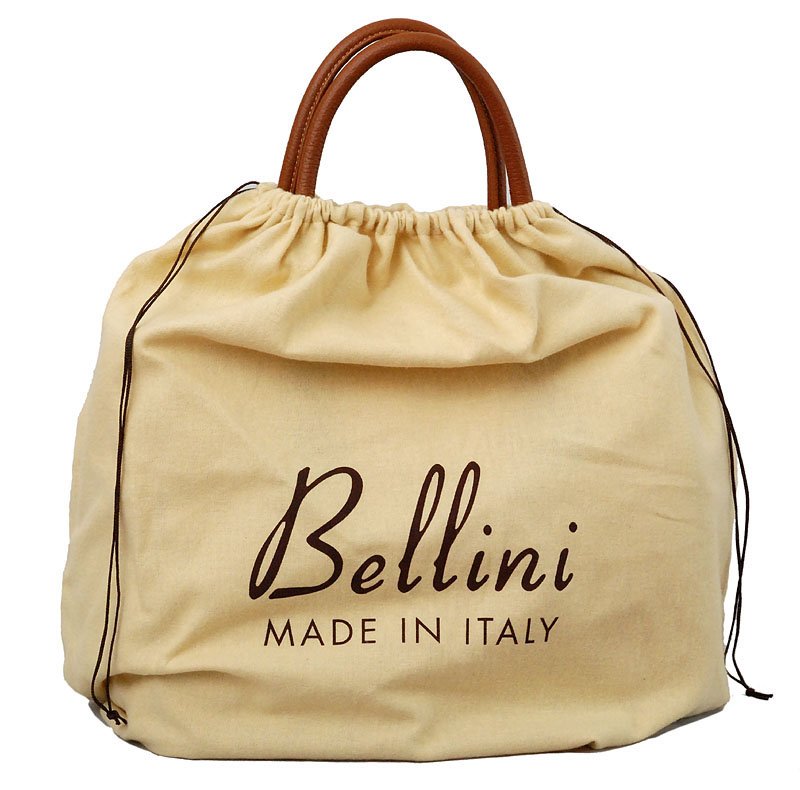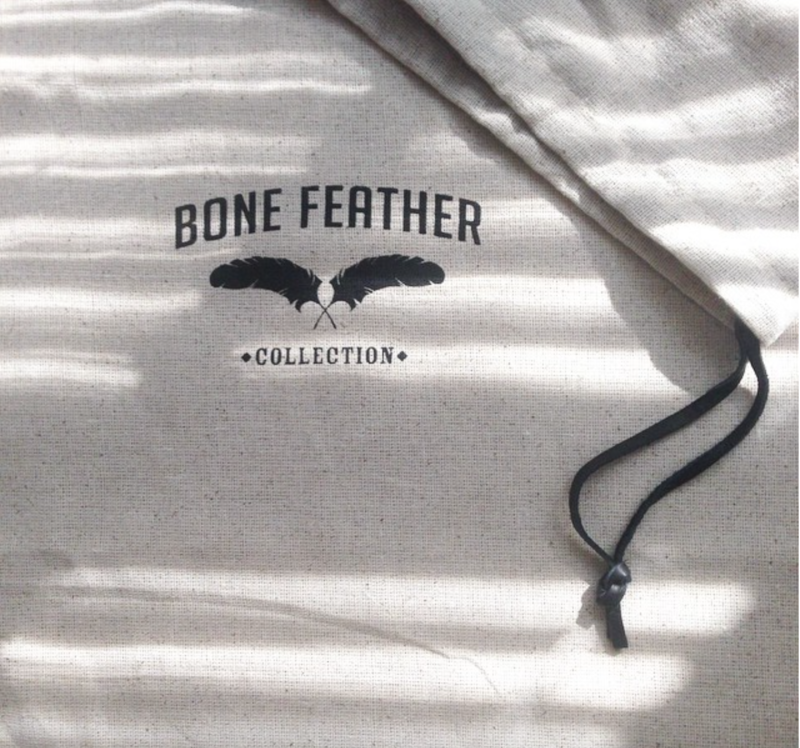 _____________________________________________________________________________
The Only Eco-Friendly Leather is Actual Leather

7.14.16
True, we may be biased, but you know what? Real leather is the shit. Although some purchase faux-leather, pleather, vegan leather, whatever you choose to call it, with good intentions, the end result is never good. The assumption is that choosing faux-leather saves the lives of animals who would otherwise die solely for their hides. Unfortunately, not only is this belief unfounded, but the environmental impact of faux-leather is far greater than some realize.
The manufacturing alone of fake leather pumps chemicals and gasses into the environment that can have a detrimental effect on the surrounding land. Here's a take from the Mother Jones blog about faux leather and PVC,
"Most fake leathers are made of some kind of plastic product—which was almost certainly derived from petroleum. Some faux leathers are even made of polyvinyl chloride (better known as PVC), a product that contains, among other not-so-nice chemicals, phthalates."
(Mother Jones, accessed 7.12.16)
These chemicals do real, tangible harm. Chemicals leached into soil can harm crops, and a tarnished water supply can wreak havoc on animals that sip from affected streams, lakes, and even puddles.
Purchasers of synthetic leather are also guaranteed to cycle through items far more quickly than those who buy the real thing. A well-made leather item can last a lifetime, whereas faux items wear out quickly. And although this is true and faux pieces do tend to fall apart at the seams, these items do not break down quickly in a landfill. Nope, these synthetic materials behave like any tough plastic or styrofoam, staying intact for years and years, clogging up our landfills. Anyone who does the math with this in mind can understand that purchasing four faux items consecutively instead of one, responsibly-made, high-quality piece means the environmental impact of your purchases are quadruple what they could be (unless you're cutting up your faux leather pieces for a really big collage).
In the same vein, there's the myth of cost-savings. Sure, a $30 pair of knee-high faux leather boots might seem enticing, but you have to remember that you'll be tossing these boots after just a few wears. If the seams hold together, the soles may give you trouble. If it rains, you can expect to have wet socks when you arrive at the bar for cocktails. Four $30 purchases add up to a greater value than one, solid pair of boots will run you, especially if you find something on sale.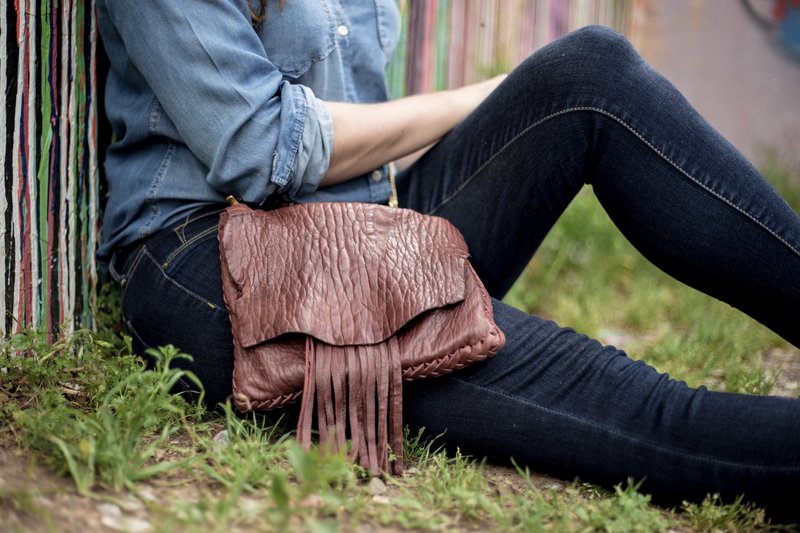 If you're concerned about making responsible purchases, consider instead real leather goods that are vegetable tanned. These items will last longer, keeping synthetic materials out of our overflowing landfills. The manufacturing process is natural, keeping chemicals out of our precious water supply. For those who find themselves endlessly conflicted, unable to get past the idea of parts of an animal being worn, I like to offer reminders of our ancestors. These were people who honored the animals they killed by using every bit of them; never letting one bit go to waste. In our culture of consumption, it's tough to connect with that idea. But it is possible to consume this way and to make purchases knowing that you are doing so with a real, conscious regard for life. Sometimes, the most responsible choice isn't the most obvious. In this case, it'll give you an item you'll cherish for a lifetime and will allow you to honor a life given for utility, and of course, beauty.
_______________________________________________________________________________
On The Hunt
7.8.16
Sometimes in the summer on days that are too hot to think, there's nothing more satisfying than hunting. Yes, I talk a lot about where leather really comes from, but I'm not talking about actual hunting. Not sure I could take it that far. Nope, I'm talking about hunting for vintage leather.
Let's be clear, I'm talking real, in the trenches hunting for vintage. I'm packing my hand sanitizer and hitting up Goodwill and Southern Thrift, digging through bins and flipping through racks. Not scouring the shelves at consignment shops or retail stores that are stocked with marked up vintage finds. I'm doing the digging myself! Today's assignment, to find a small leather bag that'll fit the essentials.
When you walk into a thrift store, you may be tempted to look behind the counter where you assume they keep the good stuff. I say, don't bother. Those who sort through donations don't typically know what they're looking at, so oftentimes designer goods make their way into the heaps. I always go straight to the racks and bins that look like a disaster.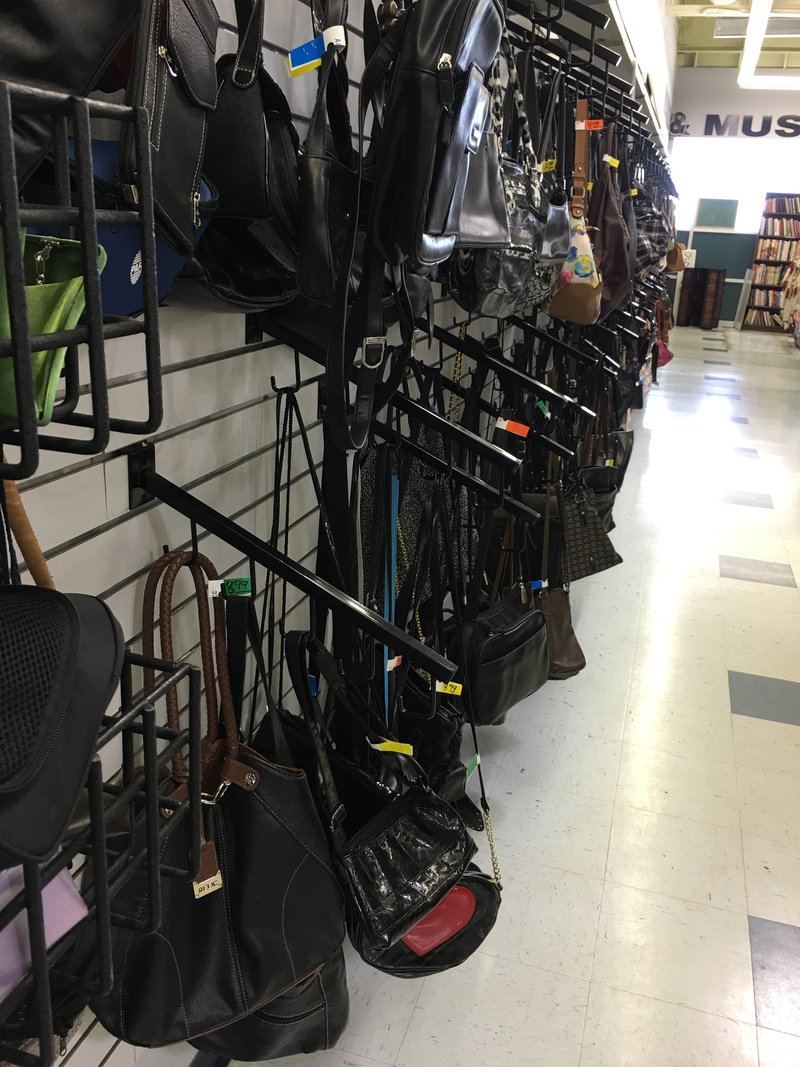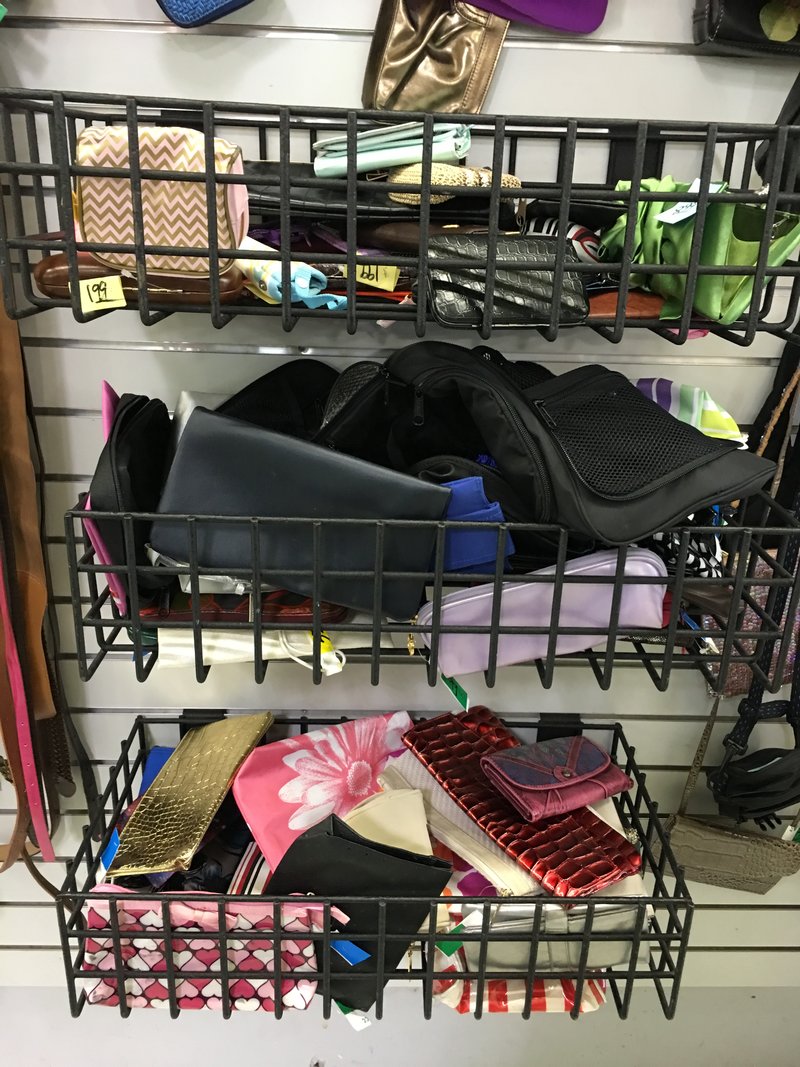 The first item I pulled is an interesting example of a good attempt at making fake leather look good. Note the edges are cut to make it look like this is from a hide, and the metal details have been used to give it an elevated look. However, these pieces will just barely fool you and only from a distance. They still undeniably feel like plastic. My hands soon find a Buxton wallet with awesome stamped details.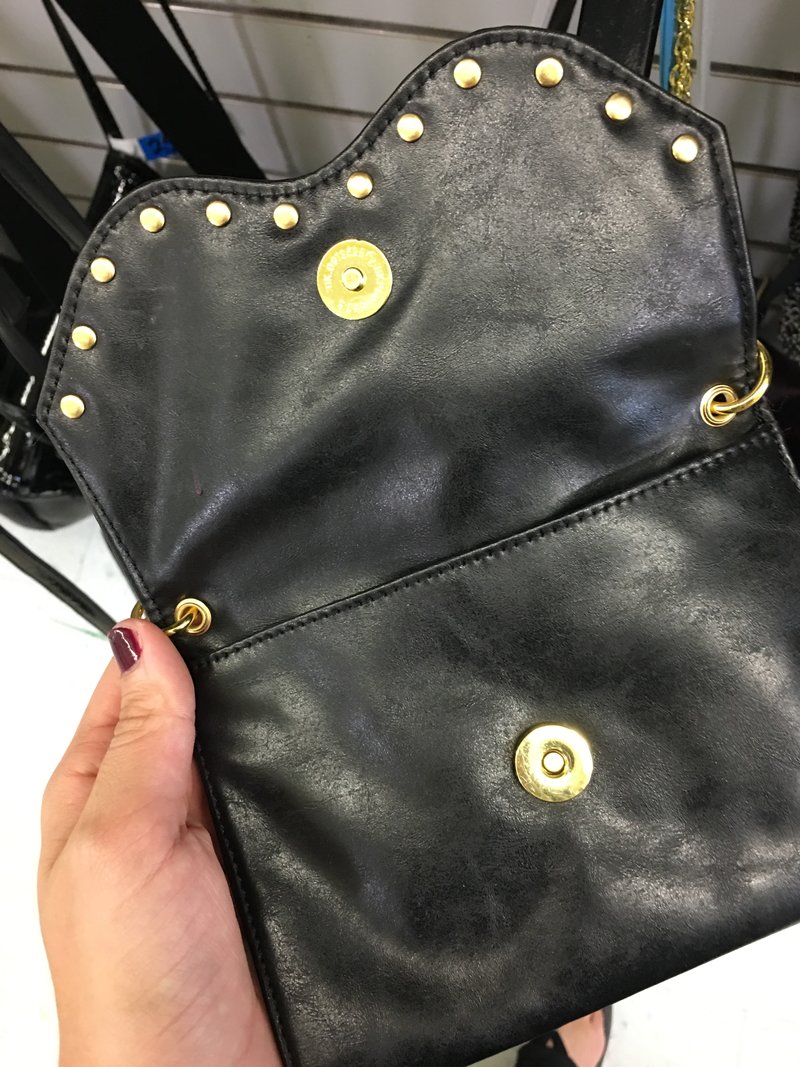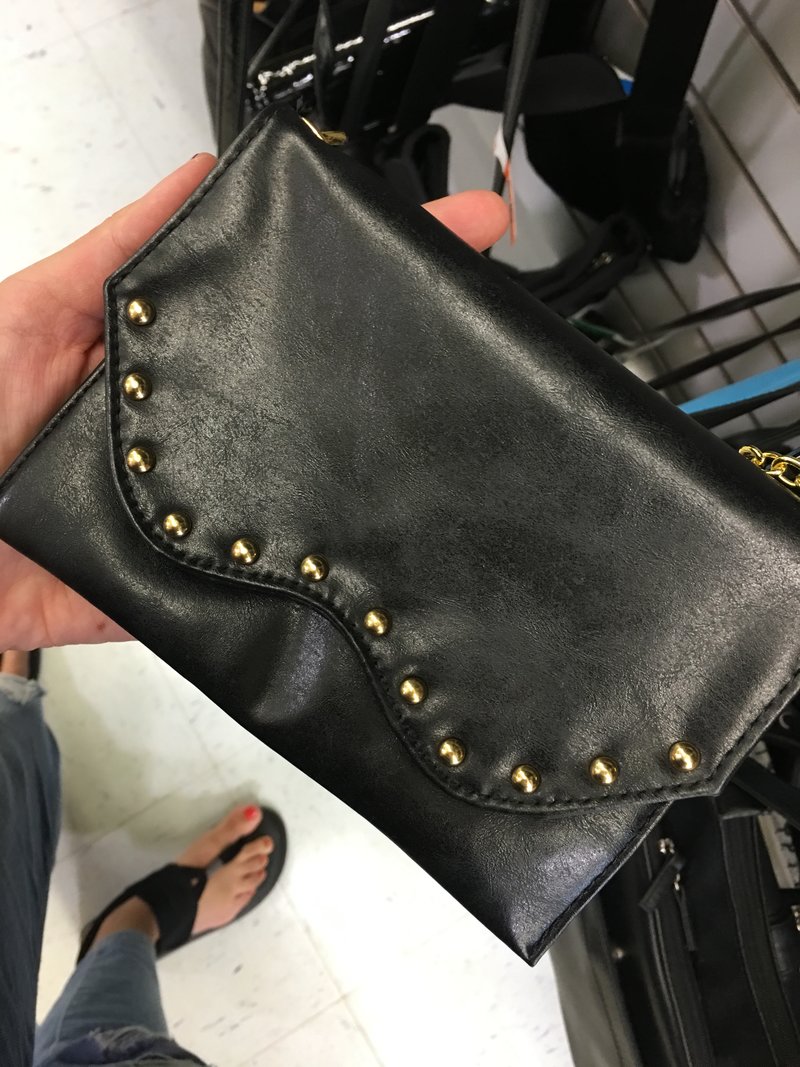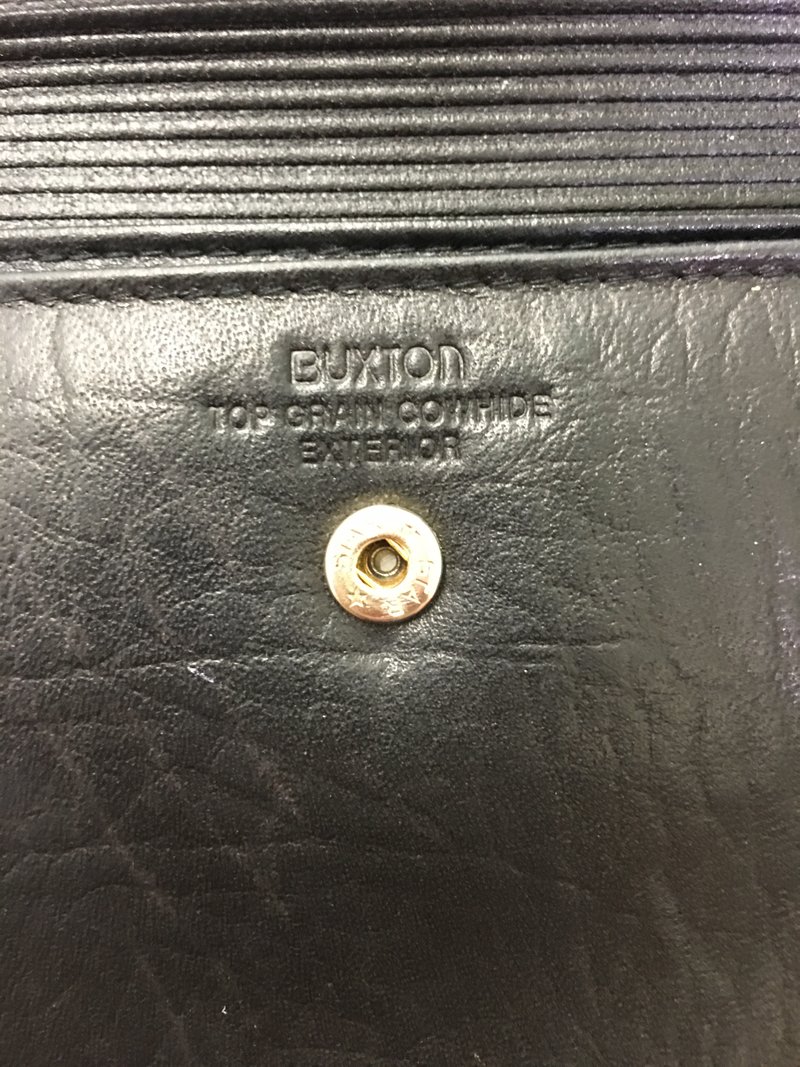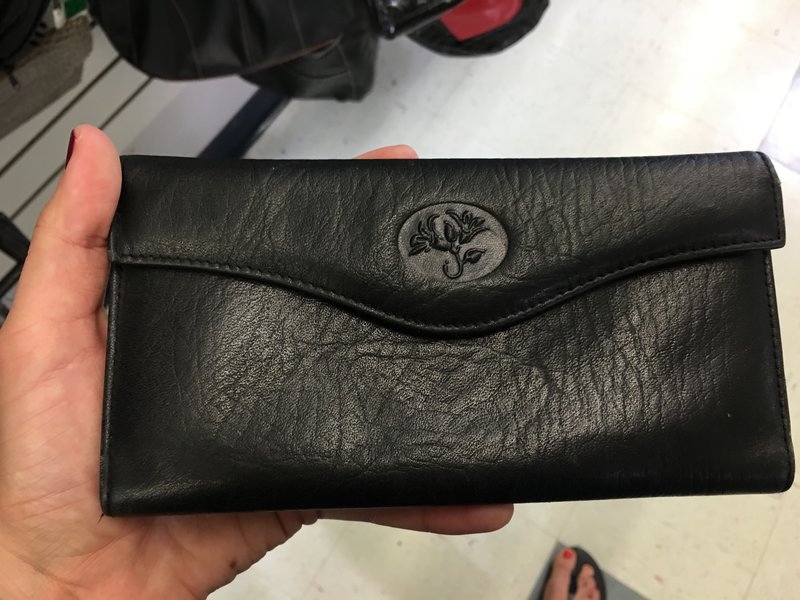 Then I spot this great brown bag. The leather is in awesome condition and you can tell this is a piece that will age well because of its structure. However, I had something a little less rigid in mind, so I decide to pass.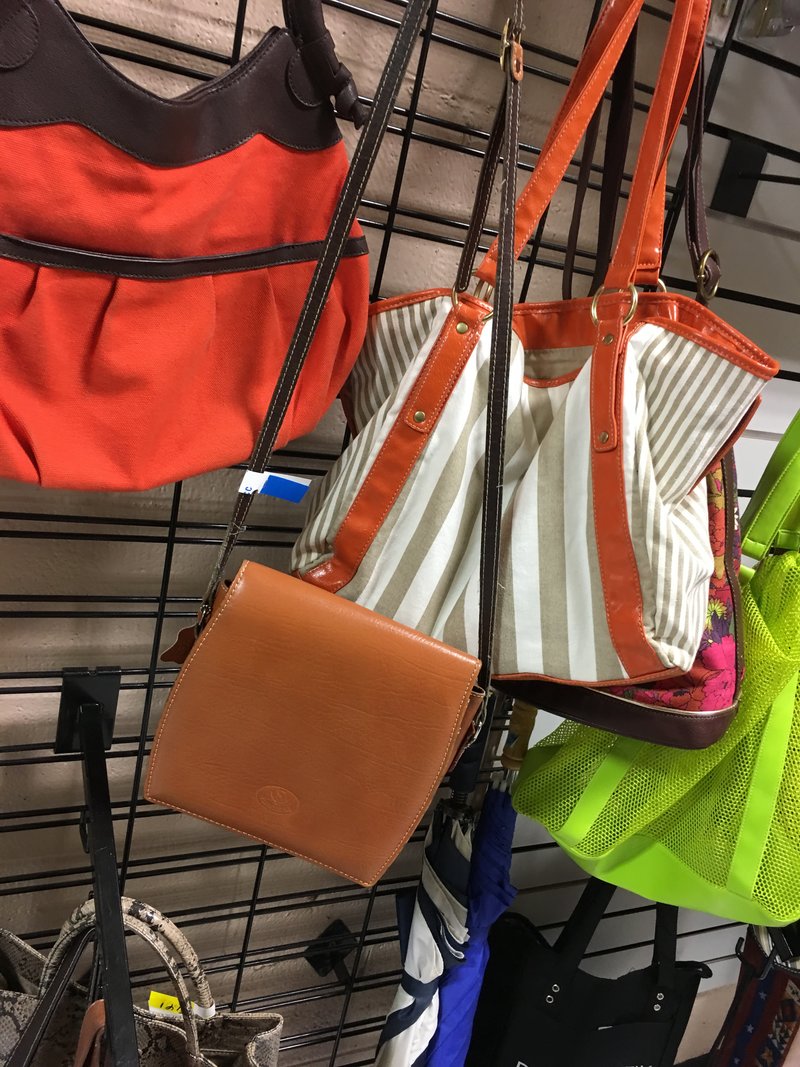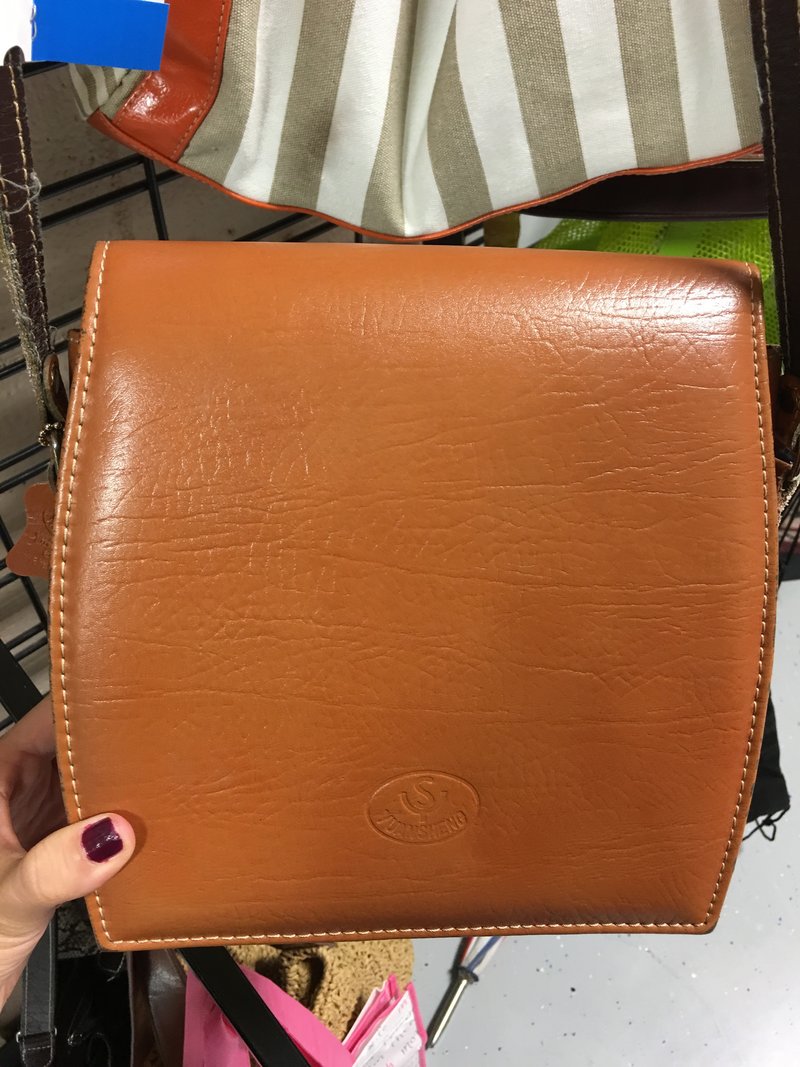 Then, I lock eyes on this little beauty.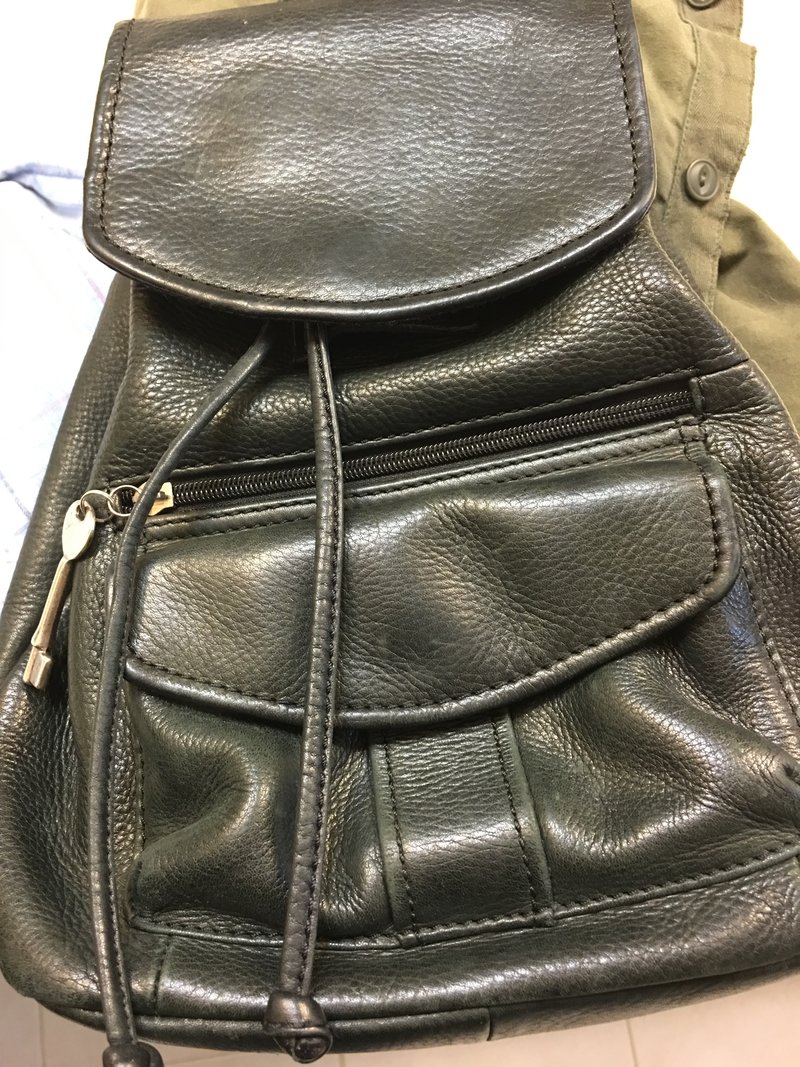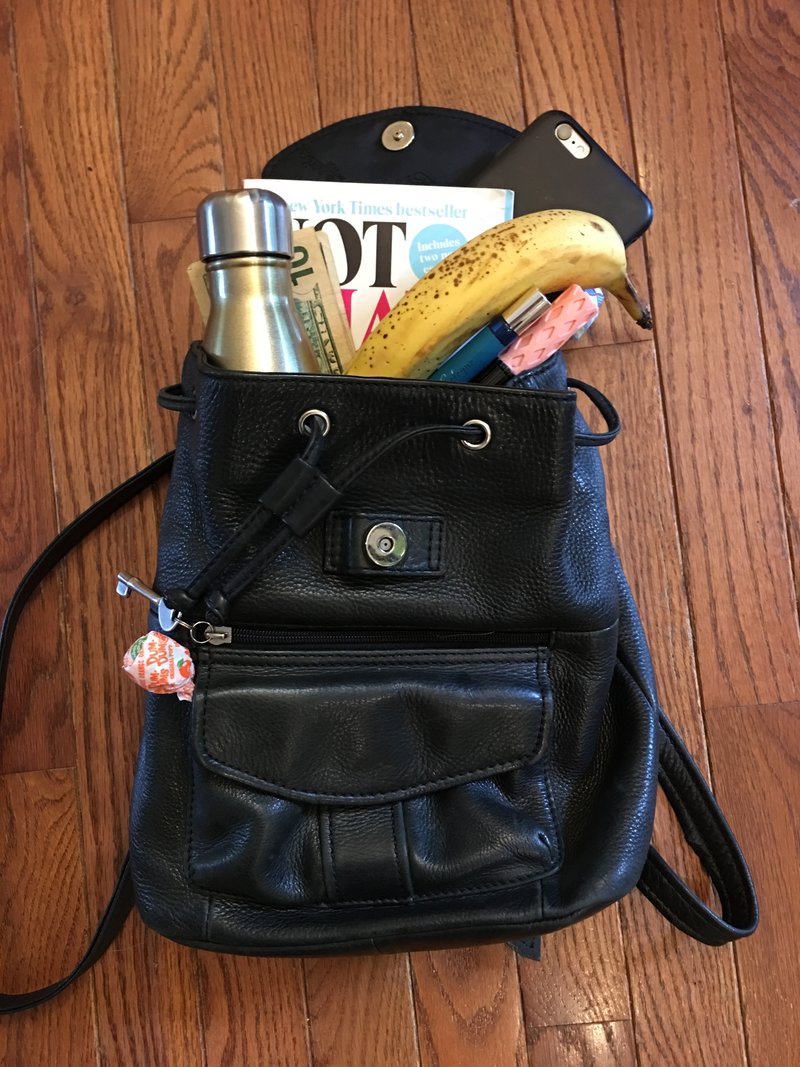 Immediately I feel the welcoming textures of real cowhide; pebbly and supple. The bag has a few little dings, but nothing I can't polish out with some oil. The lining is intact, and all closures look perfect. At $8.99, this is a no-brainer. Back home, I stuff my new find with essentials for a day out and about and can't wait to hit the pavement with it tomorrow, knowing full-well this piece is sure to become a wardrobe staple.

***
_________________________________________________________________________________________________
Your Epidermis Is Showing
7.07.16
If you're like most people, you probably pretend that the leather in your closet is a completely separate entity from the animals you see in a petting zoo. In fact, many people even feel this way about the meat they consume. Pork is totally not derived from a completely adorable pig with a twitchy little nose. Nope. Pork + Pig = unrelated.
The thing is though, if we are unable to break down the mental blocks we place between us and the things we consume, we fail to appreciate these items for what they really are. In fact, leather's quality and key, defining characteristics are fully dependent on the life the hide once lived.
You may have heard the terms, "full-grain" leather or "top-grain" leather. This refers to the upper section of the hide, which is where the epidermis, or actual skin of the animal, lives. Full or top-grain leather comes from hides that are not sanded or treated in any way, leaving the lovely imperfections brought on by life's little knocks. For example, in a previous post I mentioned cowhides with tough spots caused by tick bites. In this, life is ever-present in the hide long after the animal ceases to exist.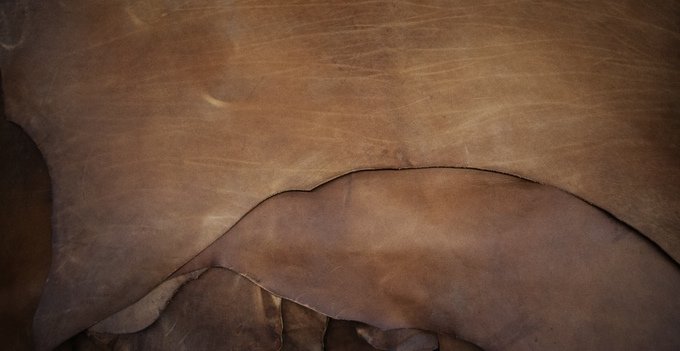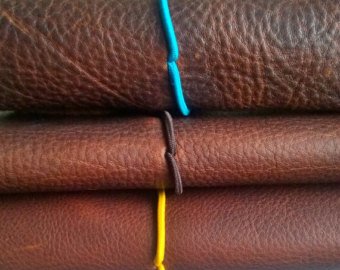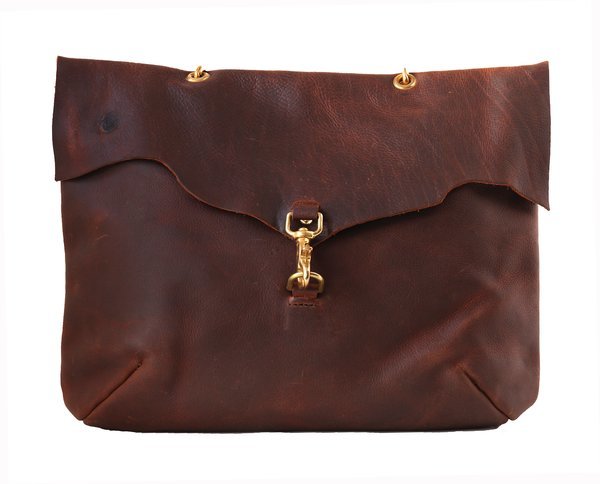 In full/top-grain hides, the only "treatment" to the hide is to remove the hair from the epidermis, leaving only the grain as a foundation of the piece's character. Leather often described as "pebbly" comes from an animal hide with imperfections. The treatment creates a raised effect on the leather, which masks these blemishes and causes the "pebbled" look as well as its super soft texture. Sometimes the pebble look is embossed into the leather to add texture. Naturally smooth leather is typically deerskin, lamb, or sheep.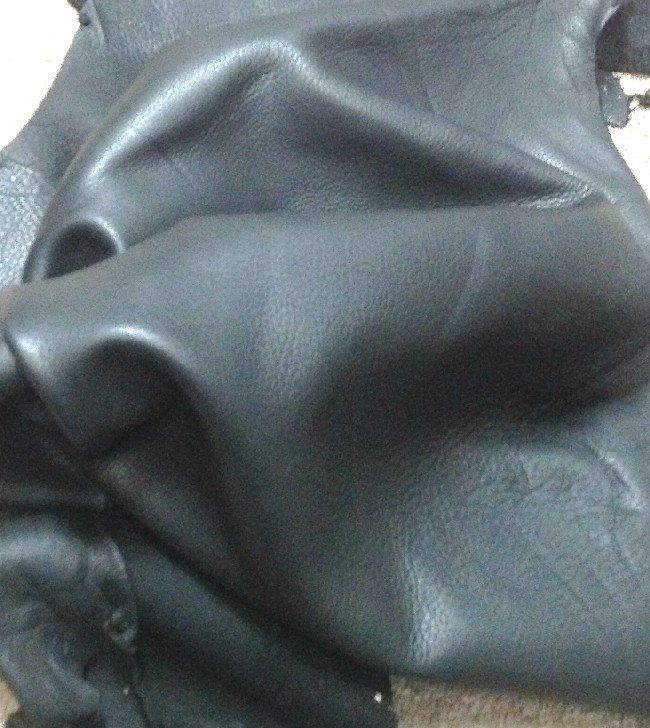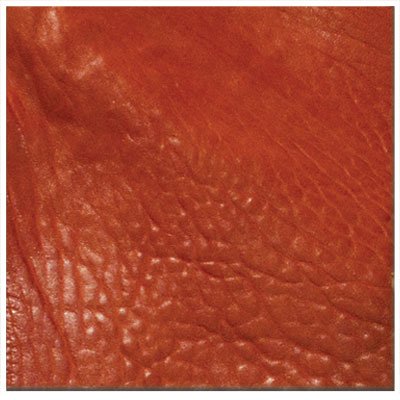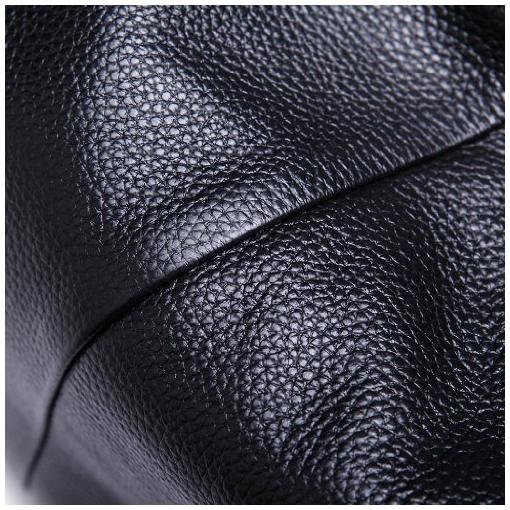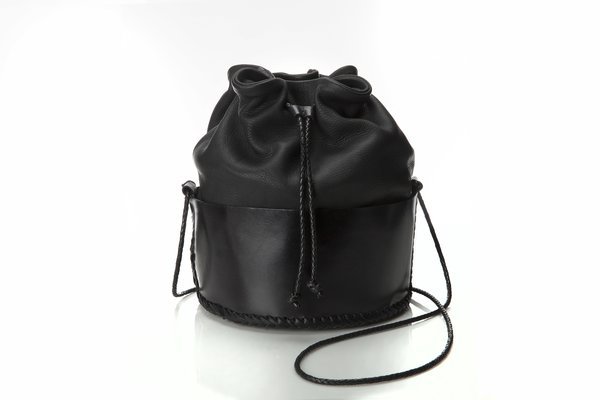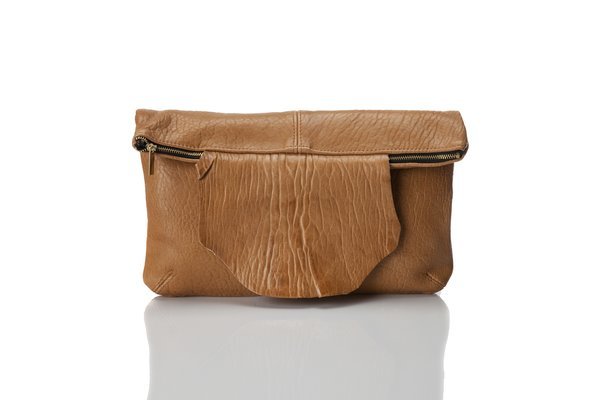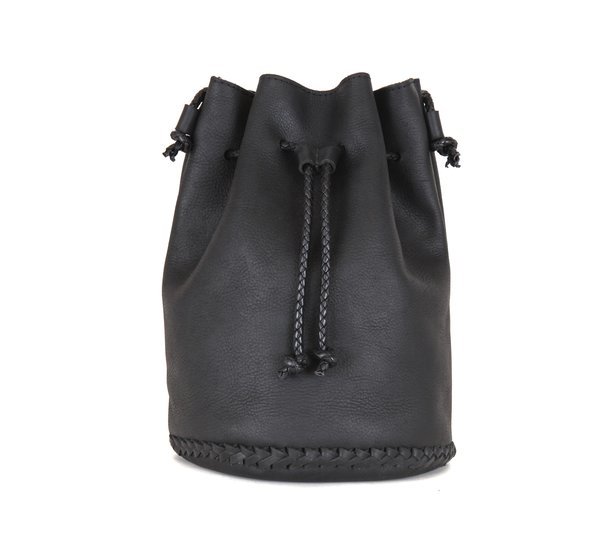 Deerskin Sheepskin Cowhide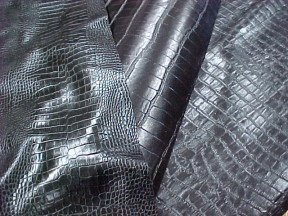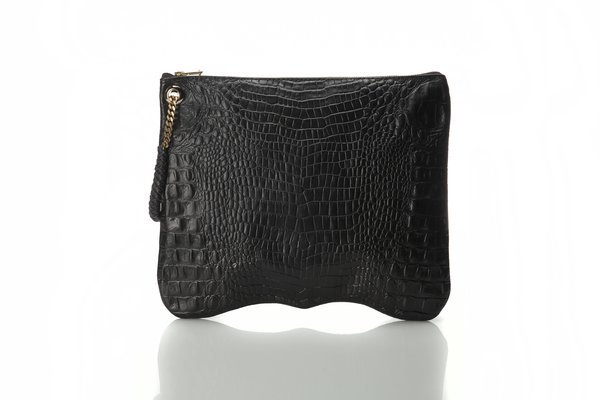 Embossed cowhide

The lack of bumps indicates that it's a Top Grain Leather. Top grain leather is the second highest grade because it is split from the top layer of blemished hide then sanded and refinished. This is how they get rid of scars and scrapes and light cow brands.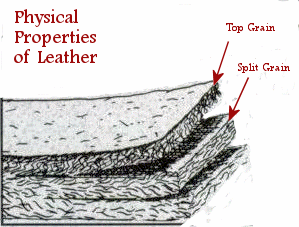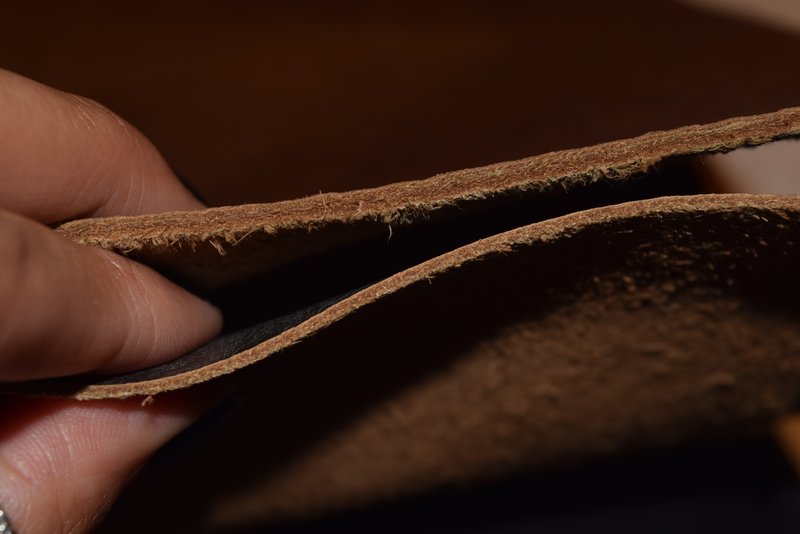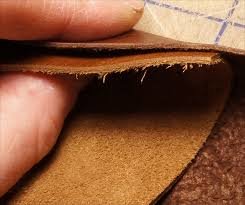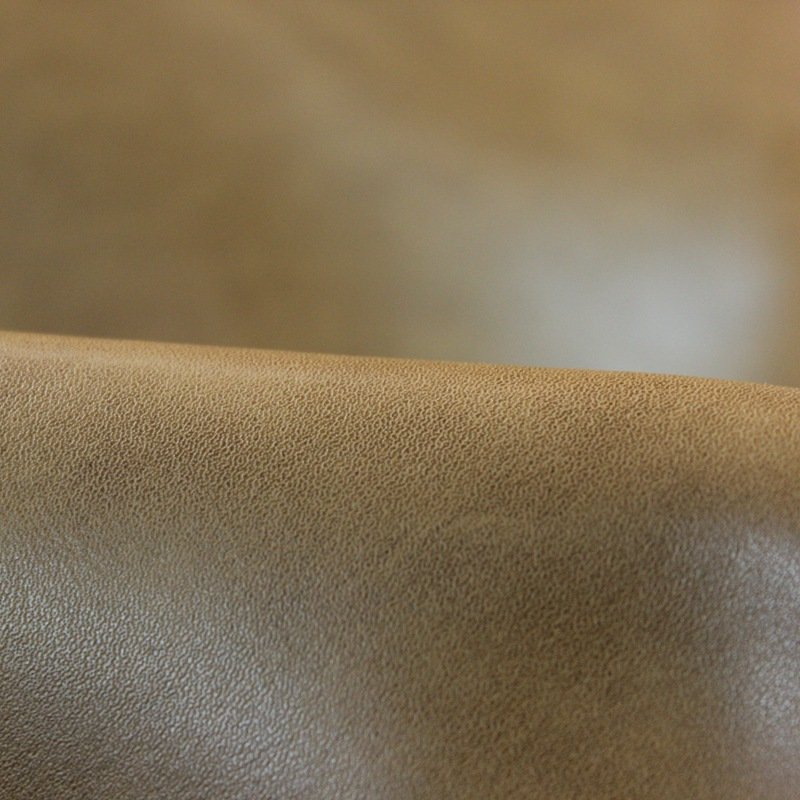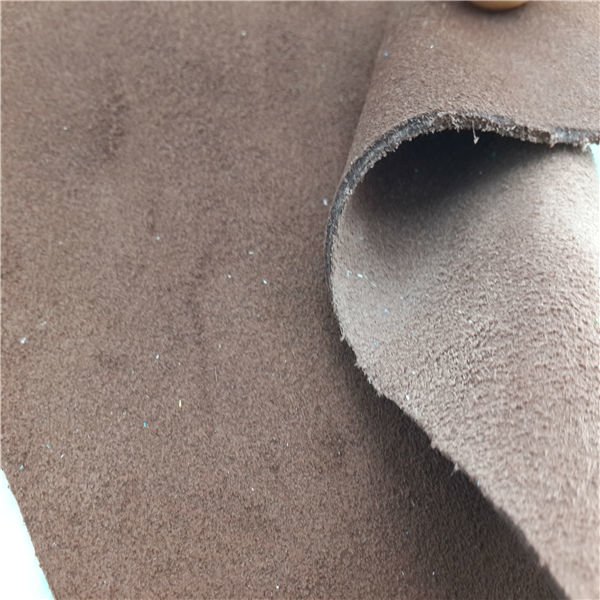 With the grain in its natural state, the leather is primed for durability, allowing the garment to age gracefully, taking on a second life. Full grain leathers can mainly be bought as two finish types: aniline and semi-aniline. Aniline Leather is tumbled in vats so the dye is completely absorbed by the skin. There is no other colouring agents or process, thus the finished leather tends to look and feel more "natural" - the unique markings and character of each skin are apparent. By way of analogy, this treatment is akin to the "staining" of wood. Usually, the best quality hides are reserved for this process, as aniline leathers are valued highest by consumers. Semi-Aniline Leathers combine both pigmented and aniline dyed; a very light pigment is added to even out the colour and increase the durability. Most garments are made with semi-aniline leathers.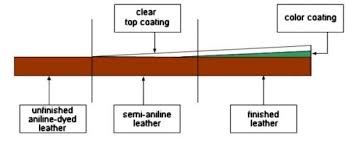 Because the quality of a full-grain or top-grain leather relies so heavily on how the leather looks in its natural state, only the best hides are chosen to be sold this way. The others are treated and sold, beautiful in different ways.
Treated or untreated, the beauty of a hide hinges on a life once lived. The connection between animals and the hides they leave behind is undeniable. To put up a protective boundary is to deny oneself an understanding of the connection between humans and the animals we share the planet with. Sure, it may help stave off guilt, but it also creates discord between the life we think we live and the life we actually live. Remove the goggles and take a look; you might just find something more beautiful than you expected.
_______________________________________________________________________________________________
Recycling Is Not Just For Cans
7.1.16
If you look at a hide and you imagine the shape and size of my bags (even the biggest ones), one thing is certain: when I create a piece, there's a lot leftover.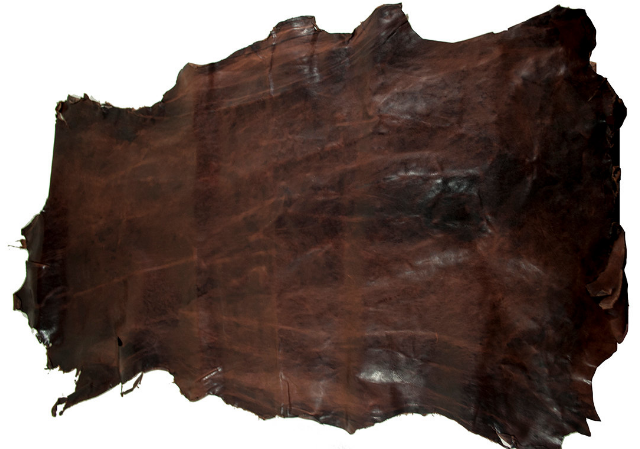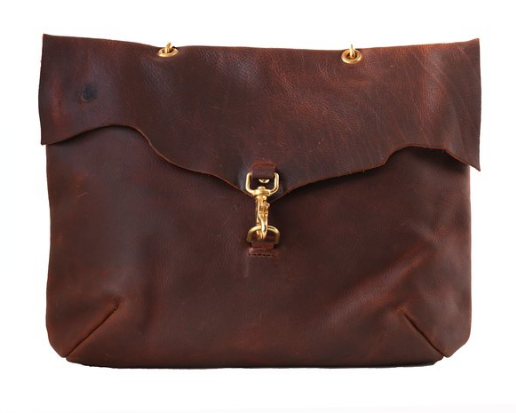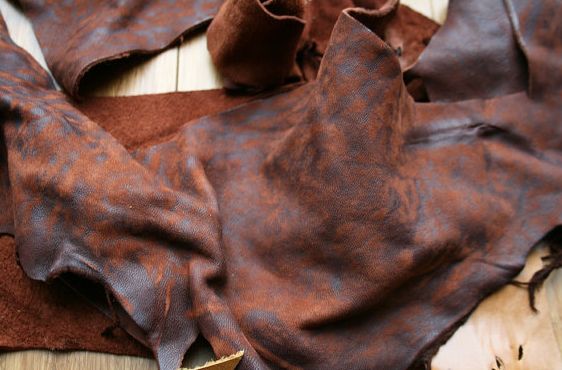 The problem is that leftover leather isn't something a designer can always reuse. It's not that the leather isn't as perfect as the rest of the hide was, it's that the shapes and sizes of the scraps creates huge limitations. So what's a girl to do with a pile of beautiful, supple leftover material and nothing to do with it? Thankfully, there are ways to get it into the hands of people who won't let it go to waste. At Bone Feather, we sell our scraps by the pound to companies that put these little beauties to use in some truly incredible ways. Here are just a few little treats that celebrate the versatility of supple leather scraps.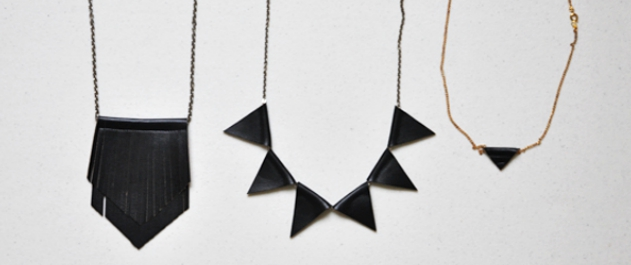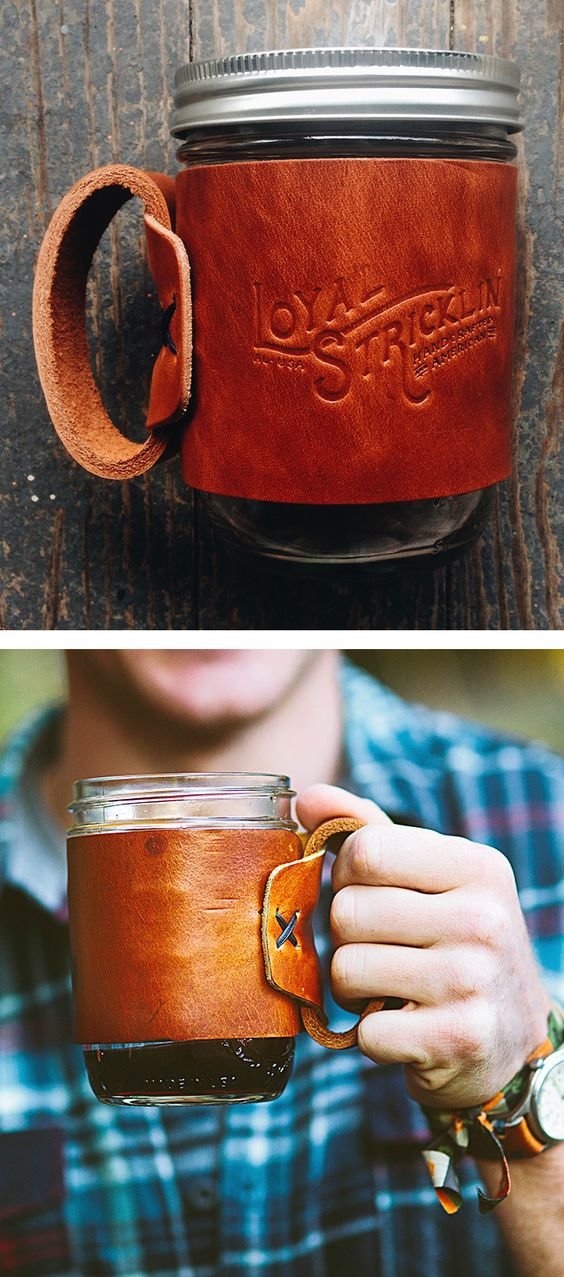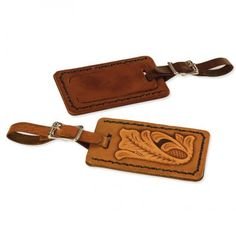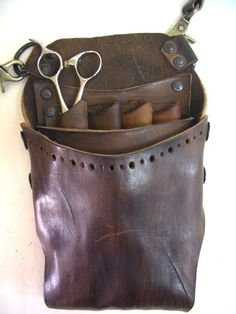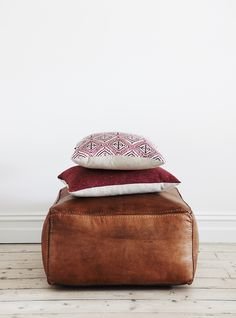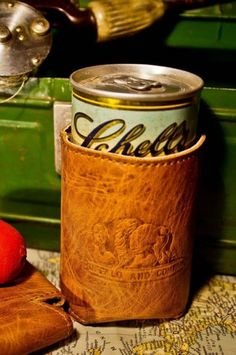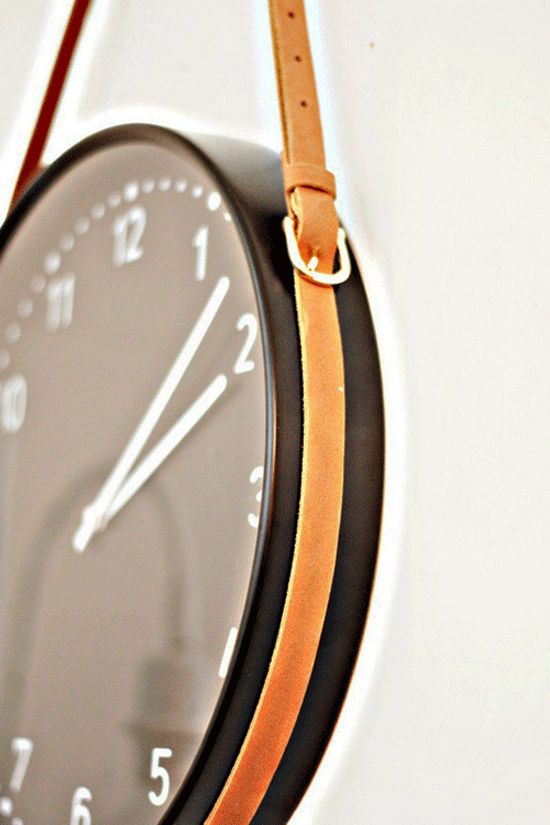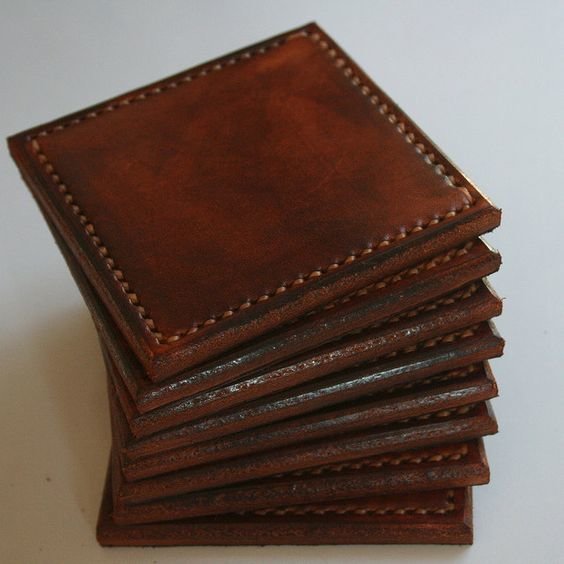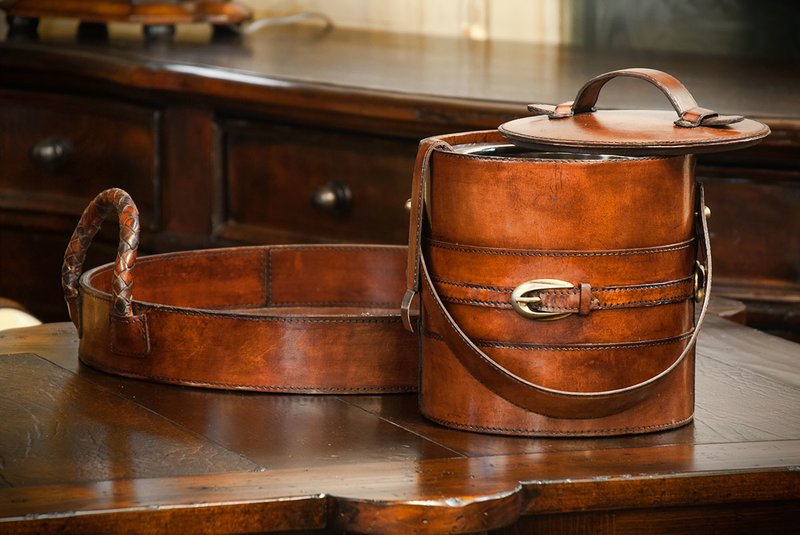 ________________________________________________________________________________________________